Information
>
Watershed Friendly Roads
Watershed and Wallet Friendly Roads
Improving Water Quality While Reducing Maintenance Costs
Storm-proofing road systems can have an immediate benefit to the streams and aquatic habitat as well as protect the road surface and reduce annual road maintenance costs. The practices recommended below help ensure that stream habitat is not impacted by human-related erosion. If storm-proofing treatments are implemented correctly, future storm runoff can cleanse the streams of accumulated coarse and fine sediment rather than deposit fine sediments in areas where it impairs habitat.
Quick Links
3 Ways to Reduce Impacts of Roads
Educational Materials for Landowners
Best Management Practices for Road Managers
Storm-Proof Checklist, Typical Drawings and Other Resources
Roads Impact Watersheds:
Poorly constructed roads have potential to create flashier streams and increase sediment delivery to streams from chronic erosion and episodic erosion events:
ROADS CREATE FLASHIER STREAMS

Poorly constructed roads collect and concentrate surface stormwater flows from landscape
Concentrated flow from the road network enters the stream system with greater volume and velocity than what the stream would normall experience. The increased energy of the water causes the stream channel to incise, which may ultimately lead to bank erosion and lowering of the water table
Since roads collect and channel water moving across the surface, less water ends up recharging the groundwater basin, which decreases summertime stream flows and leads to drier soils downhill of the road

When roads collect, concentrate, and deliver runoff to streams they create flashier stream flows
ROADS INCREASE CHRONIC EROSION AND SEDIMENT DELIVERY

Roadways and road-side ditches accumulate fine sediments during the dry season
During most storms, as water flows across the road surfaces and ditches, it picks up the accumulated fine sediments and can eventually deliver them directly to the stream system
Erosion and sediment delivery occurs during every storm that produces runoff; it's a chronic process
Unpaved roads contribute more sediment to streams via chronic erosion than paved roads because they have much more erodible surface area

Chronic sediment delivery occurs when road surface drainage is constantly eroding the road or ditch surface and is connected to a stream
ROADS INCREASE EPISODIC EROSION AND SEDIMENT DELIVERY

Large storm events, earthquakes, and other factors can create large scale erosion events that end up resulting in large pulses of sediment being delivered to streams
This type of erosion is episodic, it occurs in pulses and not at a constant or predictable rate
Example: Steep cutbanks associated with roads may fail in response to storm events or other triggers, such as earthquakes
Example: Stream crossings may flood and washout during floods
Example: Flooded roads may produce gullies in the fill slope

When culverts flood, due to plugging or improper sizing, large amounts of sediment near the stream crossing is vulnerable to erosion and delivery to streams
3 Ways to Reduce Impacts of Roads:
UPGRADE ROADS
Storm-proof roads so that they are resilient to 100-year peak storm flows without negativley impacting streams
Remove unstable sidecast and fill material from steep slopes
Apply road drainage techniques such as rolling dips and outsloping to improve dispersion of surface runoff and reduce road length that directly drains to stream channel
Add rock as needed to fortify roads and crossings
Add single-post trash racks at culvert inlets to reduce potential for culvert plugging
Ensure stream crossings have fail-safe features to direct flood waters back into natural stream channel
| | |
| --- | --- |
| | |
| Before - culvert undersized and placed at shallower angle than stream channel | After - culvert is properly sized, aligned, and culvert outlet is properly rocked to dissipate energy of outflow waters |
| | |
| Before - culvert is undersized and placed at shallower angle than stream channel; culvert is fish passage barrier | After - bridge spans channel so that there is minimal disturbance of road crossing to creek flow and habitat |
DECOMMISSION ROADS
If road systems are no longer needed to manage a property, they can be decommissioned such that their impacts are erased from the watershed. Landowners can elect for complete decommissioning, or long term winterization of the roads, which gives them the option to re-establish roads in the future.
Drainage structures, like culverts, and fill material are completely removed
Excavated material from crossing may be relocated to cutbanks to promote vegetation growth or hauled to stable location
Decompact all lengths of road that drain to stream crossings and construct cross-road drains and/or partial outsloping to reduce chronic erosion and promote vegetative growth
| | |
| --- | --- |
| | |
| Before | After |
CONVERT ROADS TO TRAILS
A hybrid between road upgrading and decommissioning.
Reduces road width to 4-6 ft. along entire road length to allow access by hikers and quads
Completely excavate some stream crossings, partially excavate others, depending on needs of hike and quad access
Excavate unstable sidecast or fillslope materials on downslope
Stockpile excavated material at a stable site
Apply storm-proofing road drainage techniques to all road length draining to stream crossing to improve dispersion and surface runoff
| | |
| --- | --- |
| | |
| Before | After |
Educational Material for Land Owners
Best Management Practices for Road Managers
Storm-Proof Checklist, Typical Drawings and Other Resources
Typical Drawings - Typical drawings for common storm proofing treatments. Click on "Managing Unpaved Roads" for full menu
Landsmart® Program - Technical assistance for land managers related to roads and watershed concerns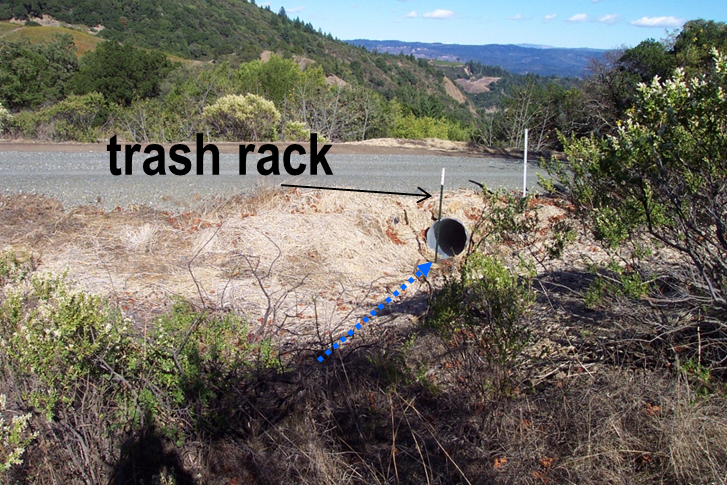 Trash racks reduce likelihood of culvert plugging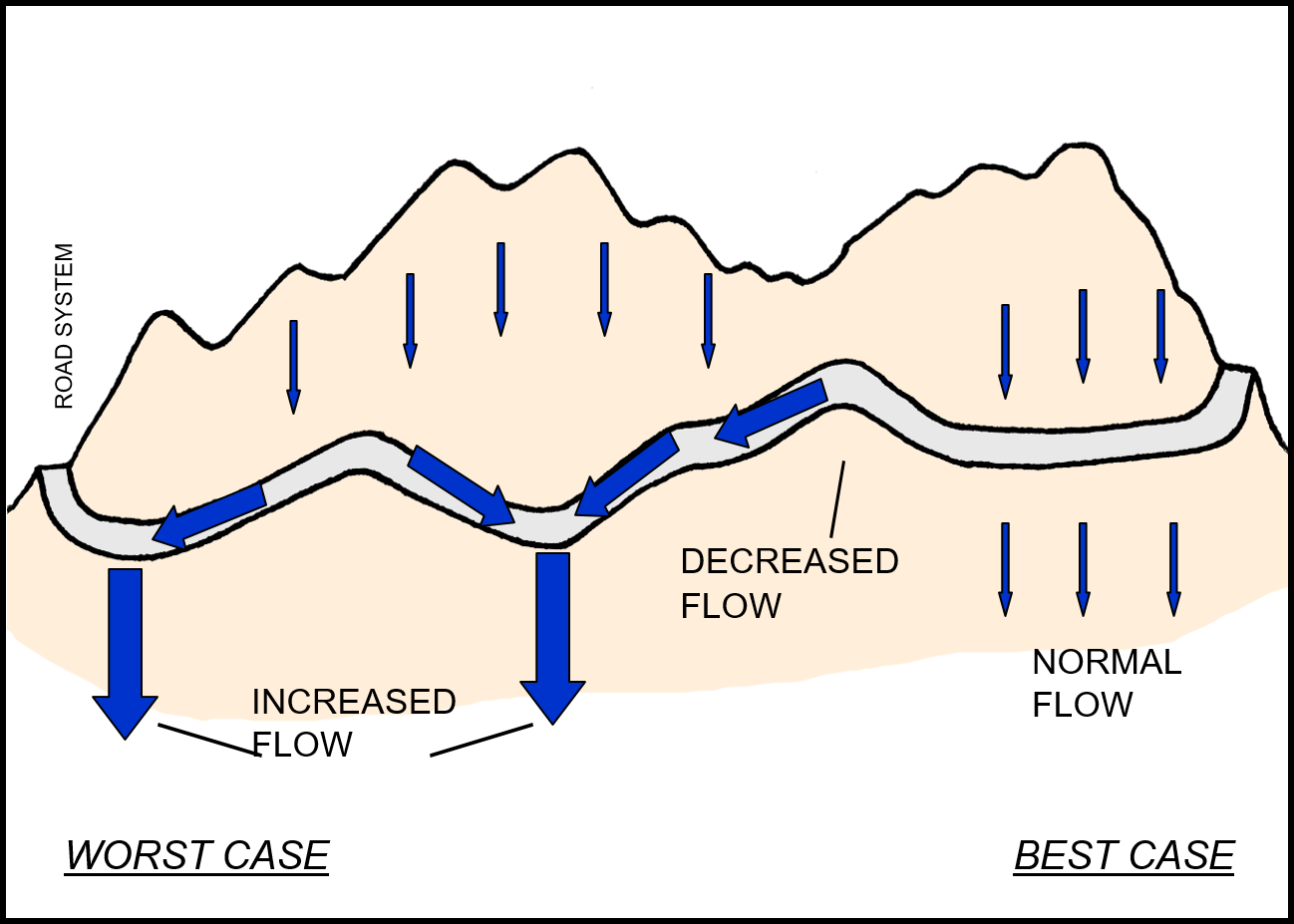 Slow, spread, and sink road drainage to prevent flooding, erosion, and sediment delivery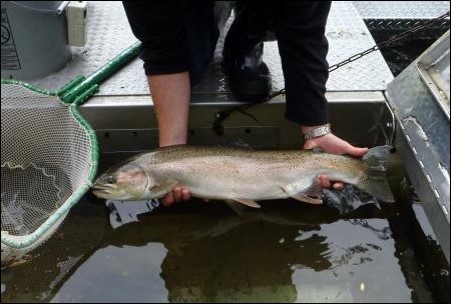 Too much sediment in streams impairs ability of aquatic life, like Steelhead trout, to successfully reproduce