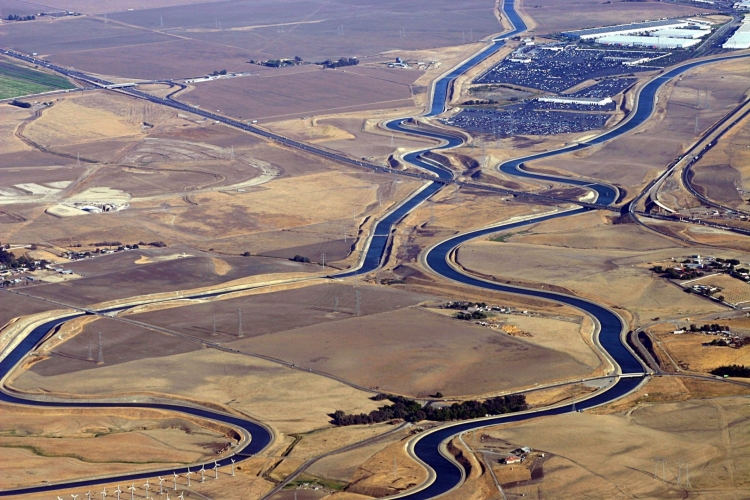 The Delta-Mendota Canal (left) and the California Aqueduct east of Tracy, California. (By Ikluft - Own work, CC BY-SA 3.0, Link)
Despite more stored water than in 2021, California will keep closing spigots
Jul 20, 2022 at 1:45pm
SACRAMENTO, Calif. (CN) — As drought conditions persist and with the potential for another dry winter due to La Niña, some good news: the California State Water Resources Board learned Wednesday reservoirs in the northern and central parts of the state have more water than at this time last year.
State Water Project reservoirs across Northern and Central California remain below historical averages after three consecutive years of drought. But with a combination of people cutting water use, curtailments, farmers fallowing fields and a focus on storage, the reservoirs in the State Water Project are either above or near where they were last year. By the end of September the reservoirs are forecast to be below historical averages but higher than 2021.
This comes as the Division of Water Rights is issuing new curtailment orders weekly. Some orders affect water rightsholders going back to the 1800s. One area that could see even further cuts are the Shasta and Scott river watersheds in Northern California.
Read more here