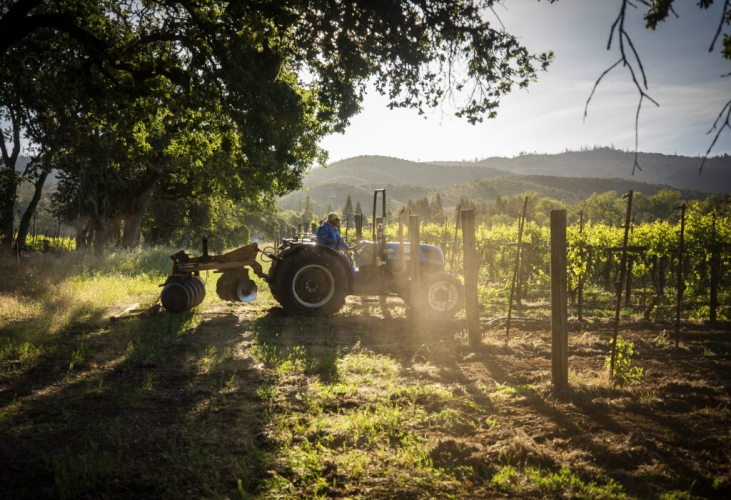 Sonoma grapegrower and viticulturalist Ned Hill manages a number of local vineyards with his company, La Prenda Vineyards Management. Here, one of his workers tills a vineyard near Glen Ellen so the drip systems penetrate the soil in the correct location. (John Burgess/Sonoma Magazine)
As Wells Run Dry, Sonoma Valley Reckons with New Water Regulations
Jul 18, 2022 at 2:20pm
One morning in the summer of 2018, Kelly Stober woke up and started to get ready for work. But when she turned on the faucet in her shower, no water came out.
Stober lives in a rural neighborhood a few miles east of downtown Sonoma. Like her neighbors, she relies on a well for drinking water, household uses, and irrigation. And her well, sunk 800 feet into the ground, had run dry.
It was a startling revelation about an unseen and scarce resource. Groundwater runs deep below the Earth's surface, stored in the cracks between soil and rock, collecting slowly over eons in aquifers that resemble a layer cake.
Experts, though, are fond of another metaphor to depict how that finite resource is at risk of exploitation. They liken groundwater held in aquifers to a big milkshake, with each well a straw. The more straws, the less milkshake to go around.
Read more here