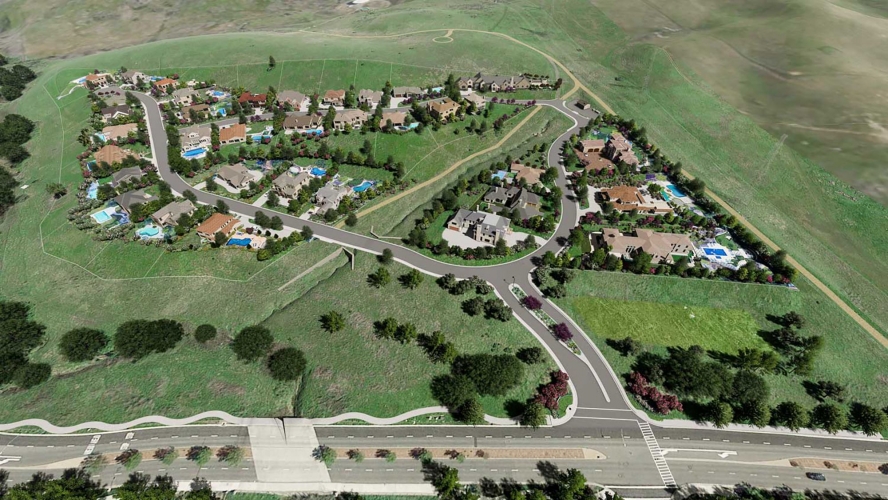 A rendering of the Canyon Estates development in American Canyon, which has become the center of a water dispute between American Canyon and Vallejo. Photo: Canyon Estates Homes.
American Canyon sues Vallejo over water dispute
Jul 18, 2022 at 2:15pm
VALLEJO – The city of American Canyon has filed a lawsuit asking a court to force the city of Vallejo to provide drinking water to certain areas of American Canyon under a 1996 service agreement that Vallejo has sought to limit because of severe drought.
American Canyon filed its lawsuit last week in Napa County Superior Court, which alleges that Vallejo breached the water service agreement between the two cities by failing to provide water to the Canyon Estates development, a new water delivery location for Vallejo that American Canyon said was "designed and constructed with Vallejo's oversight and approval."
The development is a 35-lot subdivision located in the hills above American Canyon that is nearing completion. The lots would be purchased for custom home construction.
"Vallejo's failure to perform its obligations under the 1996 Agreement creates a significant impediment to American Canyon's ability to satisfy water demands within its Service Area," American Canyon alleges.
Vallejo already delivered potable water to three locations in American Canyon when Canyon Estates was constructed: La Vigne Connection, Montevino Connection, and High School Connection. But Vallejo has sought to limit the amount of water it delivers as the state faces severe drought, according to the lawsuit.
Read more here