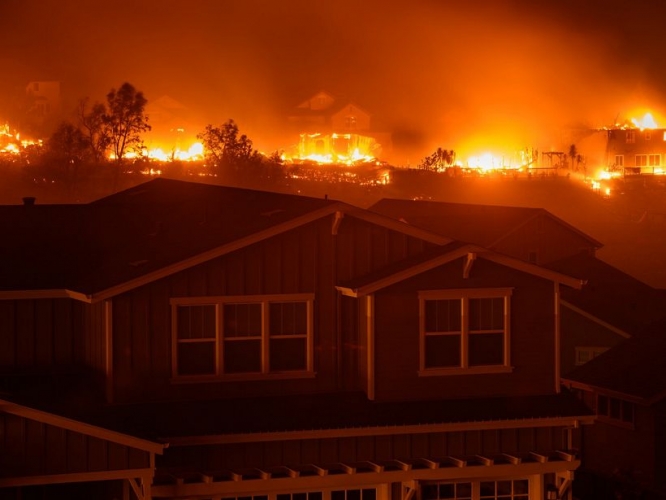 "GLASS FIRE" The "Glass Fire" burns homes and wildland in the Skyhawk Community in Santa Rosa, California on the night of September 27-28, 2020. © © Jerry Dodrill
Let's Fight Fire with Fire
Jul 15, 2022 at 12:15pm
Catastrophic wildfires in California continue to set new records for the "largest," "most damaging," "worst air quality" and sadly, "deadliest" we've ever seen.
The Problem | Megafires
It took 100 years to destroy the health of Sierra forests, but with the right resources, we can restore our forests in mere decades.
Thanks to Smokey Bear, a century of fire exclusion and the forced removal of Indigenous forest stewards, California's Sierra forests are dangerously overgrown. Now, trees are packed together at up to five times their natural density, and fires that should regenerate our forests explode into infernos that destroy them. These forests help provide 60% of our state's developed water supply, and losing them would leave millions of people without clean drinking water.
TNC has a plan to reverse this terrible trend: Ecological Forest Restoration.
Read more here