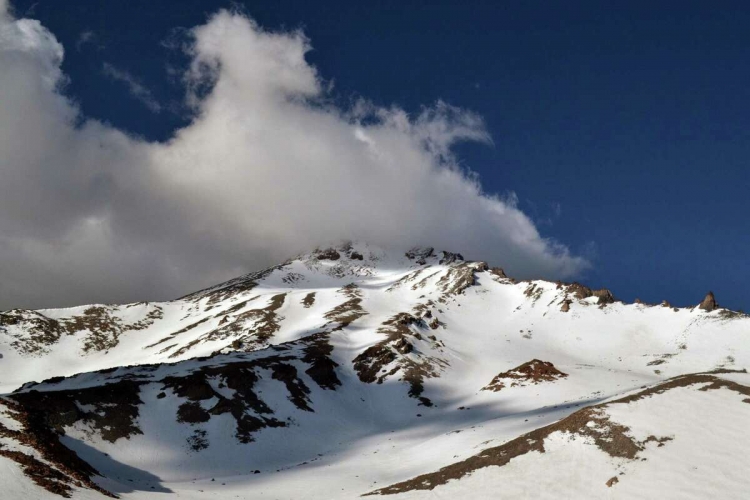 Mount Shasta has two glaciers that could fall, experts say, though they're smaller and thinner than the ones that collapsed recently in Italy and Kyrgyzstan. Gregory Thomas / The Chronicle
Glaciers are collapsing as the world warms. Here are the risks on California's high peaks
Jul 14, 2022 at 12:15pm
The avalanche seems to starts off slow, like whipped cream melting off a sundae. But the icy flow picks up speed as it heads downhill, crests an embankment and finally explodes into a huge cloud of ice particles that engulfs the hapless videographer — who miraculously survives — in seconds.
The extraordinary footage was from a massive glacier collapse in Kyrgystan on July 8, and though it did not cause significant injuries, it was the second major avalanche caused by a glacier collapse in a single week. The first, which occurred in Italy's Dolomites on July 3, killed 11.
Could something similar happen in California, home to seven glaciers on Mount Shasta and many more along the crest of the Sierra Nevada?
Read more here