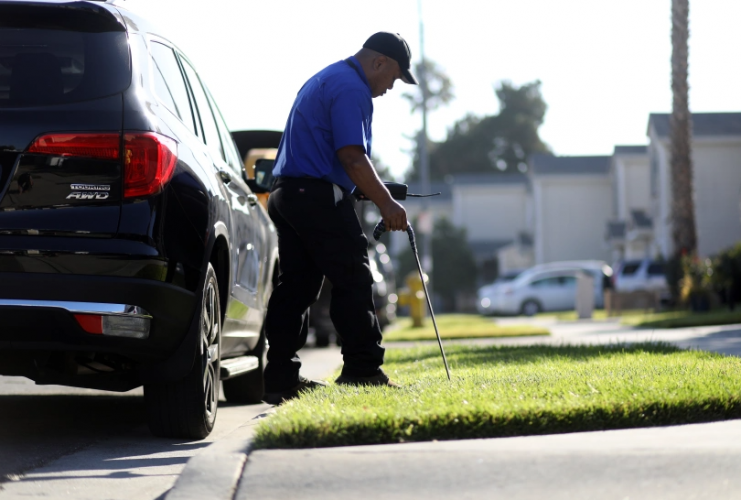 image of man watering lawn
California drought: 'Smart' water meters coming to San Jose, other Bay Area cities in latest effort to boost conservation
Jun 16, 2022 at 5:45am
You've got a smart phone. Maybe a smart watch. Or even a smart doorbell.
In the coming months and years as California struggles with worsening droughts, millions of Bay Area residents will soon be getting a smart water meter.
Water meters — the clunky brass devices that sit in underground boxes near the sidewalks outside most homes and businesses, measuring water use — have been around since the 1820s. But in many areas, utilities only send out water bills every two months, or maybe once a month.
That means unless residents go out, lift the heavy concrete lid and carefully check the numbers on their analog water meter, most people don't know how much water they are using, or until weeks have gone by, whether they have a major leak from their irrigation system, old pipes or toilets, which can waste thousands of gallons of water and run up their bill.
Read more here