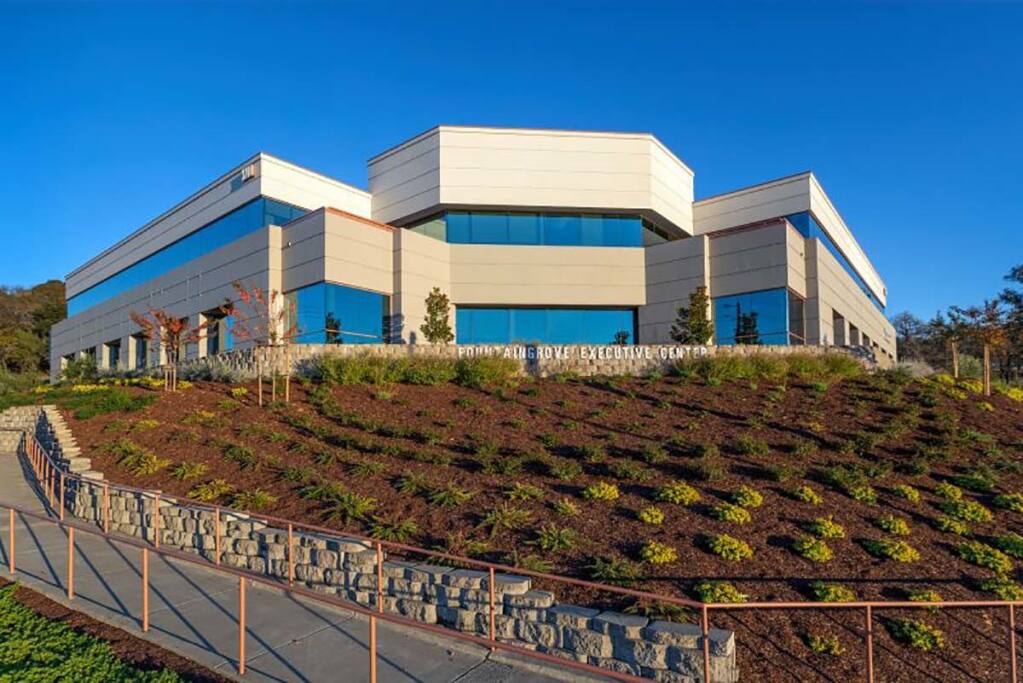 office building with green space in front covered in low-water bushes and plants
Landscapers, property owners prep for 'nonfunctional' lawns to go brown under new California rule
Jun 6, 2022 at 11:55am
Beginning Friday , a ban ordered by California water regulators will prohibit irrigating decorative lawns around offices, hotels, hospitals and other nonresidential buildings as the state braces for a third year of drought.
But Duane Faloni's North Bay landscaping crews already had a dry run at this a year ago.
When Healdsburg banned sprinklers for turf June 1, 2021, Faloni's workers ran hoses to keep trees and shrubs watered.
"Losing a tree and replanting it can be a couple grand to $15,000-$20,000 a tree," said Faloni, North Bay market vice president for Maryland-based contractor LandCare. "If you lose a tree, then you have dead plant material, and that can be a fire hazard. And if the owner has to do large-scale replacements, that may or not fall under insurance."
On May 26, a day after Gov. Gavin Newsom said more needed to be done to conserve water, the State Water Resources Control Board decided irrigation must be cut off to "nonfunctional" turf around commercial, industrial and institutional buildings. The panel also required urban water suppliers to move to "Level 2" drought response, which assumes a 20% reduction in water supply and often includes limiting outdoor watering to certain days and times for residential irrigation.
read more here