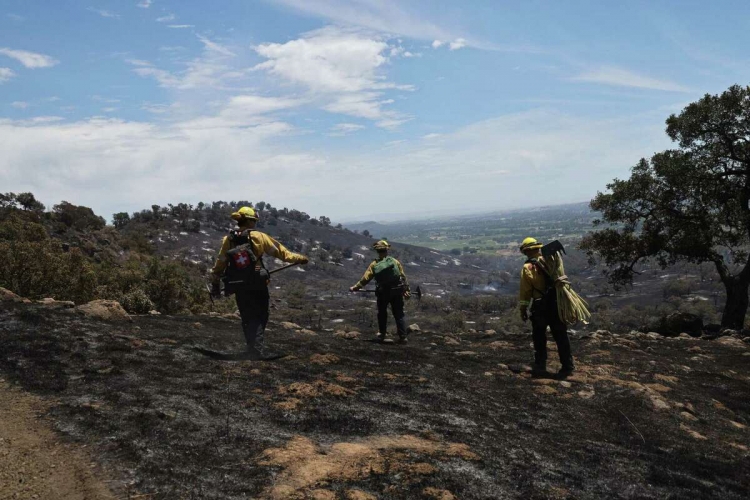 image of three firefighters on a burnt hilltop with tools
Scientists are mapping the riskiest areas for disastrous wildfire. These are the Bay Area hot spots
Jun 19, 2022 at 7:25am

The first radio dispatch reporting a vegetation fire on a day in late May put the blaze in the hills on the eastern rim of the Napa Valley, an area that had burned just five years ago in a massive firestorm.
From his office, Division Chief Brian Ham with the Napa County Fire Department clicked on the video feed from a wildfire camera perched atop a hill overlooking the Napa Valley. A thin gray smoke column was rising from the bottom of a drainage.
Fire tends to race uphill — especially when buffeted by winds. Ham jumped in his truck. His colleagues first at the scene were already calling for reinforcements.
Read more here