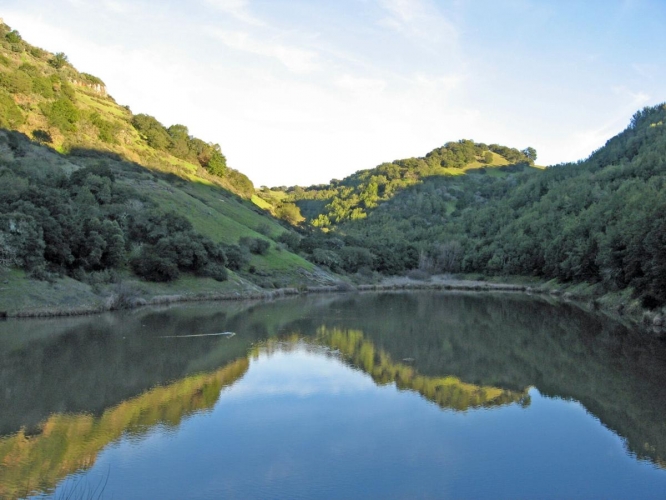 Picture of Lake Marie- caption is "Under a lawsuit settlement between Water Audit California and the state Department of State Hospitals, water will be released from Lake Marie to help downstream trout."
Napa's Lake Marie dam to release water for fish under 1915 law
Jun 20, 2022 at 11:20am
The Lake Marie reservoir, created in the late 19th century as part of a Napa State Hospital water mini-empire, might in the 21st century help locally rare steelhead trout.
Water Audit California has used lawsuits to try to gain more water from local reservoirs for downstream fish habitat. In this case, the California Department of State Hospitals recently agreed to a settlement.
It all starts with state-owned Lake Marie, which today is a hiking and fishing destination at Skyline Wilderness Park in southeast Napa. The idea is to release water to boost Camille Creek's spring and summer flows and help aquatic life.
This is a perfect example of how doing a small thing can make a big difference, according to Water Audit California.
read more link to article