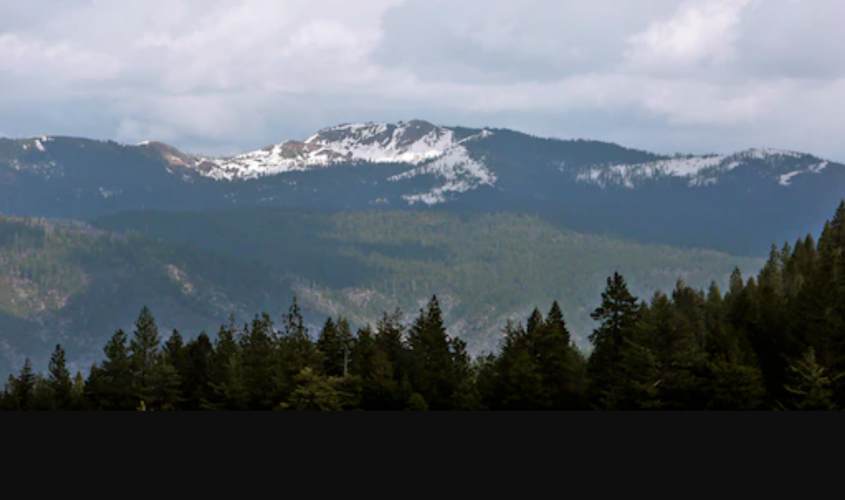 The Sierra Nevada peaks of the Tahoe National Forest in Nevada County, Calif., on April 13, 2021. (Elias Funez/The Union/AP)
These maps illustrate the seriousness of the western drought
Jun 16, 2022 at 11:45am
Much of the West is already experiencing severe to exceptional drought, but scorching summer temperatures will dry out the parched landscape even more.
"In the last 1,200 years, we haven't seen a period as dry as right now," said Ann Willis, a researcher at the Center for Watershed Sciences at the University of California at Davis. "We're really hitting new lows in terms of how extreme the conditions are."
California, which is enduring its third consecutive year of drought, has employed unprecedented measures in some counties to conserve water. For nearly 6 million people in the Los Angeles area, outdoor water use is restricted to one day a week. Overall, the state aims to cut water use by 35 percent.
Continue Reading Here