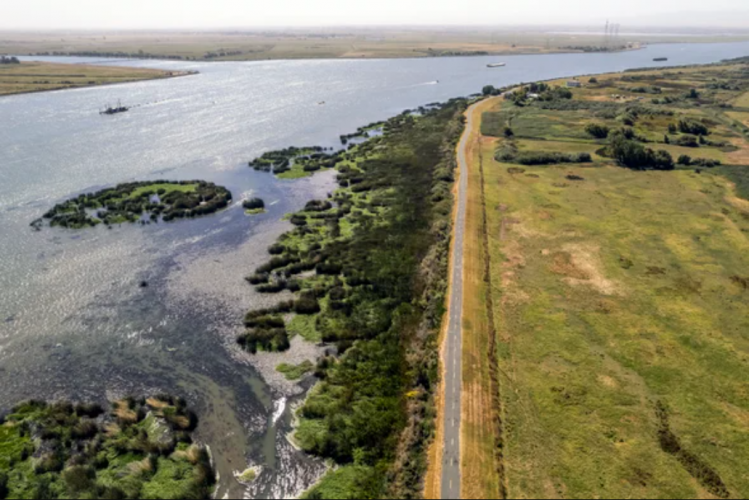 Sherman Island in the Sacramento Delta. Credit: JasonDoiy/Getty Images
Carbon Credits Versus the "Big Gulp"
Jun 7, 2022 at 11:40am
Twitchell Island, Sacramento County, California — Steve Deverel gazes out over a levee on the San Joaquin River to a buoy where half a dozen sea lions are barking. It's a loud reminder that even here, 50 miles inland, some of California's most productive farmland lies perilously close to the Pacific Ocean. At any moment, a weak spot in the more than 1,000 miles of earthen levees protecting islands in the Sacramento-San Joaquin River Delta could unleash a salty deluge, threatening not just crops, but the drinking water for as many as 27 million Californians.
Deverel, a Davis-based hydrologist, refers to this threat as "The Big Gulp," a breach that would suck in tens of billions of gallons of river water, drawing ocean water in its wake. All it would take is some heavy rain, a moderate earthquake, or even hard-working gophers tunneling through earthen barriers first built in the late 1800s.
It wouldn't be the first time such a disaster happened.
Continue Reading Here