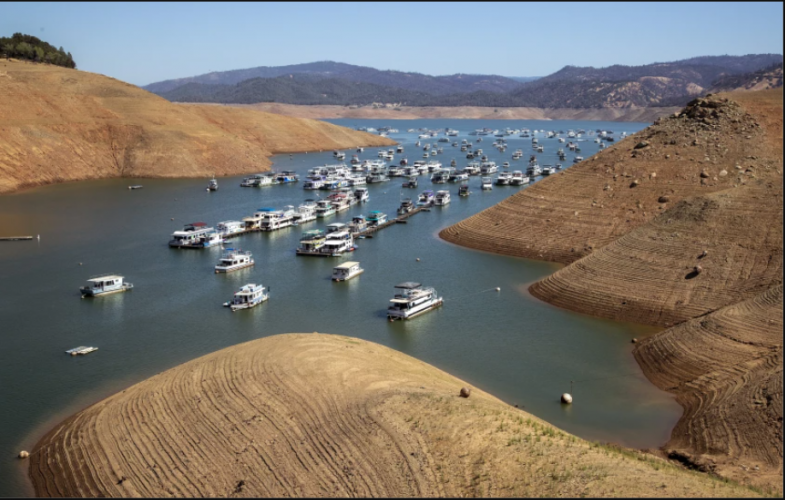 Houseboats float on the receding waters of Lake Oroville in June 2021.(Brian van der Brug / Los Angeles Times)
California urban water use rose 19% in March despite worsening drought
May 11, 2022 at 7:35am
Despite official calls to increase conservation amid worsening drought, urban water use across California increased by nearly 19% in March, according to the State Water Resources Control Board.
The startling conservation figure was among a number of grim assessments water officials offered reporters Tuesday in a California drought outlook. Others included critically low reservoir levels and major shifts in the water cycle due to climate change.
When compared to March 2020 — the year the current drought began — average water use in cities and towns across the state increased 18.9%, according to the water board.
The increase was even greater in the South Coast Hydrologic Region, which is home to more than half the state's population. In this region, which includes Los Angeles, urban water use increased 26.9%.
Continue Reading Here