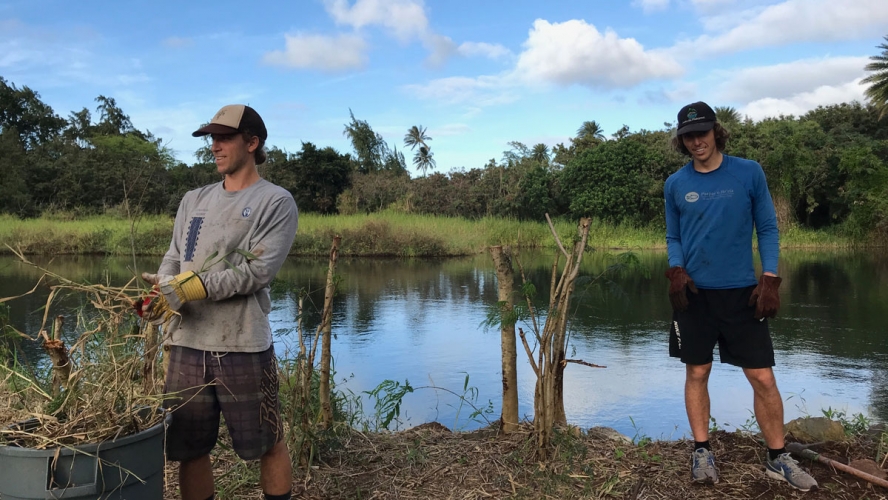 Water Wisdom: The Indigenous Scientists Walking In Two Worlds
Nov 22, 2021 at 4:55pm
Every year, on one day in October, generations of the Washoe Tribe gather on the shores of Lake Tahoe for a day of fishing using handmade spears, harpoons, and nets made from willow, dogbane, and other traditional materials.
The Washoe have centered their lives around Lake Tahoe for thousands of years, catching and drying fish in the summers to sustain them through the winters. But in the colonialist world, the tribe of roughly 1,400 members has little access to the lake. Now, only once a year, through a partnership with the California Department of Fish and Wildlife, the Washoe hold a ceremonial day of fishing when they use traditional techniques to reduce overpopulation of nonnative kokanee salmon.
"Everybody looks forward to this day because they are not only revitalizing our traditional practices, but they are also doing something that's important for our homelands," said Washoe Tribal Council member Helen Fillmore. Fillmore is also a researcher at the University of Nevada, Reno, where she is investigating the climate resiliency of water resources on reservation lands of the Great Basin and southwestern United States, and is interning with the aquatics research team at the University of California, Davis Tahoe Environmental Research Center. One of just a handful of remaining speakers of the Washoe language, in 2017 she published a commentary on how the language can help inform hydrologic and environmental models.
"I wanted to study hydrology because I knew that it was going to be so important for my community as a whole, my family, and the ecosystems that we're a part of," Fillmore said. Fillmore's commitment to giving back to her community and working with other Indigenous communities is one shared by many Indigenous scientists and students across the world.
Continue reading the article from Eos Science News by AGU here.