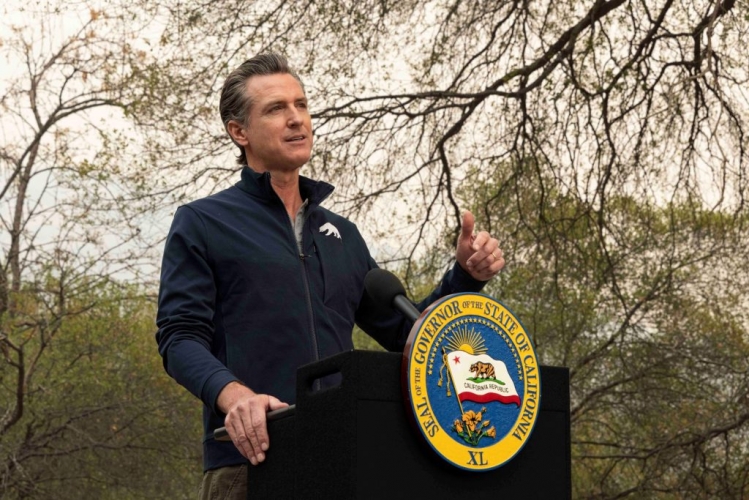 Gov. Gavin Newsom addressing the public at Sequoia National Park.
California Gov. Newsom Commits $15B to Combat Wildfire, Drought and Climate Change
Sep 23, 2021 at 6:05pm
Standing near an aluminum foil-wrapped welcome sign at Sequoia National Park in Northern California, Gov. Gavin Newsom on Thursday signed a bill directing more than $15 billion to combat wildfires, drought and other climate change-driven challenges facing the state.
Newsom signed the spending bill while touring portions of the KNP Complex Fire, where some of the world's oldest and largest sequoias have been threatened by wildfire in recent days.
"It's an unprecedented investment by any state in U.S. history," he said. "We have a responsibility in California to get things done because we are the tip of the spear."
The climate package includes $5.2 billion for drought response and resilience, $3.7 billion for urban greening projects and coastal protection efforts, and $3.9 billion to fast-track the state's goal of switching to all zero-emissions vehicles by 2035.
Newsom also approved nearly $1 billion in new spending to prevent wildfires, signaling a policy shift in a state that historically focused more on putting out fires than stopping them before they start.
Continue reading the article from NBC News here.