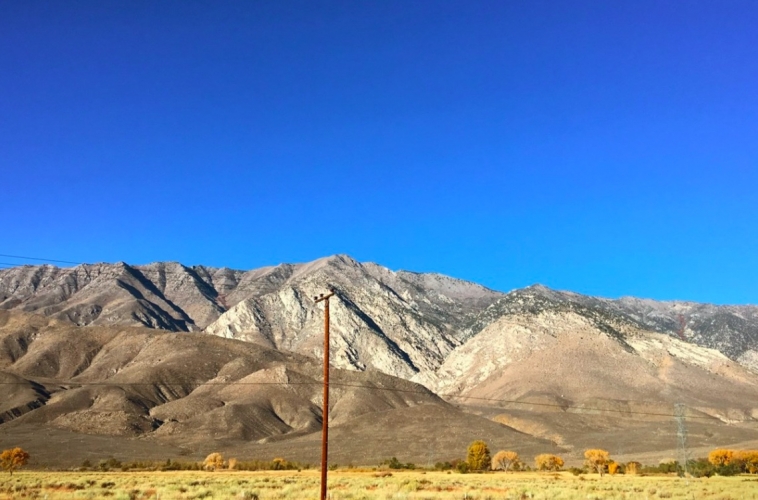 A photo of the Sierra Nevada mountain range. L'eaux Stewart, who is chair of the Big Pine Paiute Tribe of the Owens Valley, has lived in close proximity to these landscapes her entire life.
How Indigenous Knowledge Is Changing The Way California Tracks The Effects of Climate Change
Sep 22, 2021 at 8:00am
All throughout California, communities have weathered the impacts of a changing climate from rising ocean waters to intense wildfire seasons. In 2009, the state's Office of Environmental Health Hazard Assessment (OEHHA) published its first report on these indicators, which the department describes as "scientifically-based measurements that track trends in various aspects of climate change." That can mean tracking anything from glacier changes to extreme heat events.
But reports like these don't often account for tribes' experiences with climate change. Stewart said that's, in part, because of the "extremely academic-based" approach of Western science. It often relies heavily on previous documentation to prove a point — which is a large part of the reason why it has disregarded Indigenous knowledge as a source for so long.
Stewart and other tribal members — many with generations of family history in the eastern Sierra Nevada — know from their elders what the land used to look like and, therefore, can track through non-academic evidence how it's changed. She said they've noticed much more than dropping temperatures, like the diminishment of native plants and animals that were once abundant.
"As someone who's lived their entire life in the valley, I really could point out major environmental changes that I had experienced firsthand, but also that family members had told me," she said.