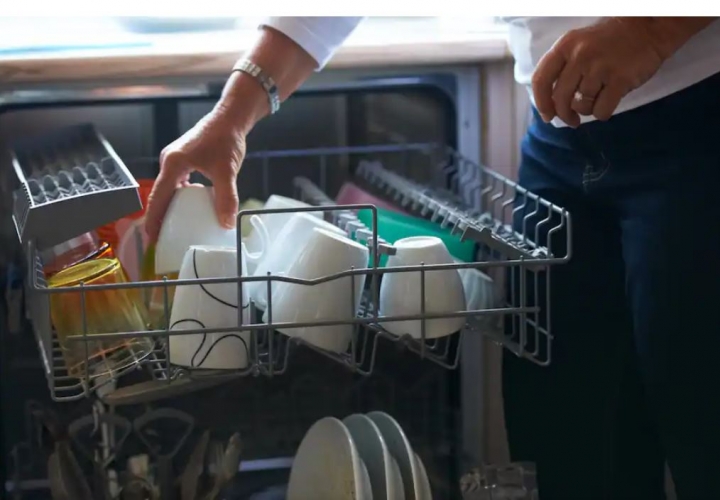 There is a person loading their dishwasher full of cups, plates, and utensils.
How to Reduce Home Water Use in an Age of Drought & Climate Change
Jul 20, 2021 at 7:00am
States and municipalities across the country are asking residents to conserve water as the precious resource is threatened with impending scarcity.
"During normal times, we don't tend to think about it as much, but, in a drought, it's important to really look for those extra opportunities to go on a little water diet," said Ellen Hanak, director of the Public Policy Institute of California's Water Policy Center.
Even if you aren't facing mandated water conservation efforts, though, there are small changes everyone can make at home. We asked experts for some easy ways to cut back on water usage. Here are some of their suggestions.
Use efficient water fixtures efficiently
Check for leaks
Plan your watering
Change up your lawn