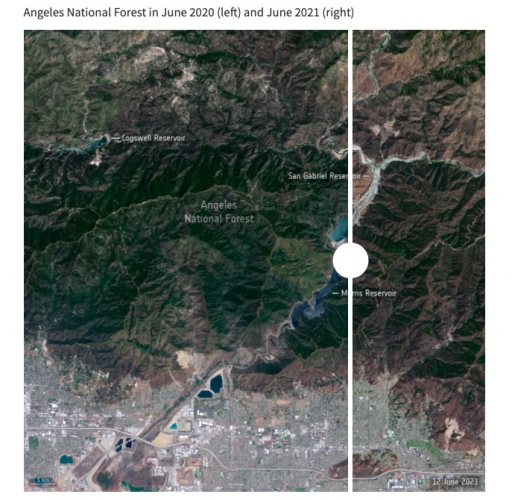 Angeles National Forest in June 2020 (left) and June 2021 (right)
Images from Space Show California's Forests & Lakes Drying Out in a Record Mega-Drought
Jul 2, 2021 at 3:05pm
The climate crisis is bearing down hard on the western US.
Historic drought and heat are converging on western states to create the perfect storm for depleted reservoirs, strained power grids, and rampant wildfires later this summer. The effects are so stark, you can see them from space.
Satellite images show that the hills outside Los Angeles are significantly more parched, brown, and dry than they were this time last year. Drag the slider back and forth on the below image to see the difference.