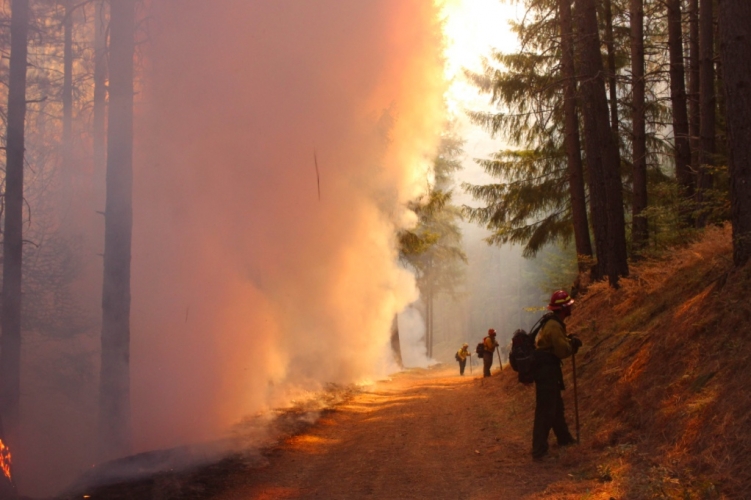 Frefighters hold the line watching for spotfires during a burning operation related to California's August Complex fire in September 2020.
UC Experts Convene to Discuss Innovative Solutions to California's Wildfires
Jun 8, 2021 at 8:00am
The University of California on June 4 convened a research symposium focused on enhancing the state's resiliency to wildfire, extreme drought, and climate change. Faculty members and research scientists from across the UC system, with expertise on subjects such as wildfire, climate change, drought, and forest ecology, met in various panel sessions and presentations on wildfire behavior, modeling and visualization, drought impacts, demonstration projects, and other related topics. The goal of the symposium was to inform the public about research-driven, innovative solutions to help address wildfires more quickly and ensure an equitable recovery to one of the biggest challenges facing California.
"As we all know, 2020 was a record-breaking year for wildfires in California. We had 9,639 in total, which burned 4.4 million acres and damaged properties to the tune of $16 billion," said Theresa Maldonado, Vice President of Research and Innovation for the UC system and host of Friday's event. "We know fires are going to happen every year, but when and where? Why? How large? What are the anticipated short-term and long-term impacts on our families, people, property, and communities; on our water quality and supply; on our air quality; on wildlife, our food supply, and our land? … Can we make predictions accurately, understand the complexity of these events, and develop science-informed strategies and solutions.