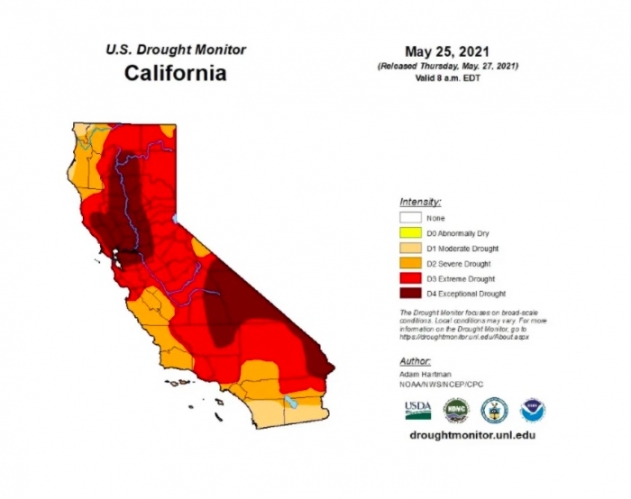 Map of the California Drought Monitor on May 25, 2021. Napa County is one of the deep maroon colored counties with a D4 Exceptional Drought rating.
Climate in Crisis: Bay Area Drought Worsens
May 27, 2021 at 3:30pm
This week's drought monitor update increased the coverage of exceptional drought (D4-highest severity rating) in the Bay Area for all of Napa and Contra Costa counties. Exceptional drought levels also expanded across much of interior Northern California, including the Sacramento Valley.
According to Dan McEvoy, applied climatologist with the Desert Research Institute and Western Region Climate Center, it is very likely the state shifts completely into exceptional drought before the next rain season arrives.
"I do think we will see pretty much the entire state likely to be in D4 (exceptional drought) as we head into the middle of summer," McEvoy said.
So, what has led to such a rapid acceleration of Bay Area drought severity?