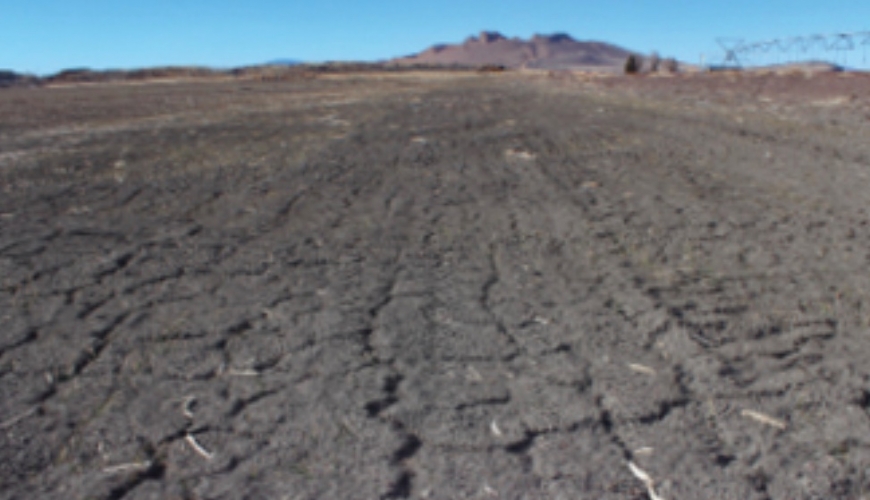 Water shortages caused by drought and environmental restrictions will lead to the idling of hundreds of thousands of acres of California farmland this year. File photo/Christine Souza
Drought Spreads Water Shortages Throughout State
Apr 21, 2021 at 8:00am
The 2020-21 California drought has led to significant water cutbacks, compelling farmers to fallow ground and public officials to respond with legislation intended to address the state's chronic water shortages.
Farmers in more parts of the state have learned in recent days just how little water they will have available to them this summer, as water suppliers from the Oregon border to the North Coast to the San Joaquin Valley announced low allocations.
One-fourth of the state's irrigated farmland—about 2 million acres—will have only 5% of full surface water supply, according to the California Farm Water Coalition, which added that other areas have had water supplies cut by 25% or more.
California Farm Bureau President Jamie Johansson said drought has affected farms and communities from the Oregon border to the Mexican border.
"California must do better to take advantage of wet times to carry us through the inevitable dry times," Johansson said. "We must accelerate use of the water storage money voters approved in the Proposition 1 water bond in 2014. We must boost groundwater recharge and be sure Congress includes funding for Western water projects in any infrastructure package. In the short term, we must care for the vulnerable and hard-hit regional economies and communities that will bear the brunt of water shortages."
Those communities include the Klamath Basin, where farmers in the federal Klamath Project learned that only 33,000 acre-feet of water would be made available for irrigation—about 6% of what the project would have provided prior to the implementation of Endangered Species Act regulations in the early 2000s, according to the Klamath Water Users Association.