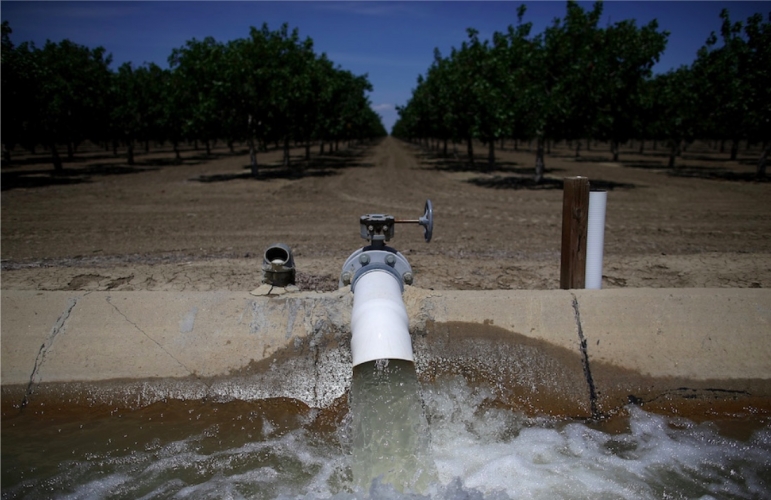 Report: California's Water Systems are in Deep Trouble
Apr 22, 2021 at 11:30am
A new report is highlighting the gaps in California's water infrastructure — and how much money the state will need to fix it.
The report, published by the state's Water Resources Control Board, found that 620 public water systems and 80,000 domestic wells are at risk of failing to provide affordable and uncontaminated water, a problem that California will need $4.7 billion of extra funding to solve. The report includes the first-ever analysis of the state's domestic wells — a common water source for rural communities. Threats to these systems are often poorly understood due to lack of good data.
California is not alone in its water woes. America's water systems, on the whole, are aging and underinvested in — the American Society of Civil Engineers' 2021 report card gave American water infrastructure a C grade. That report card highlighted that federal investment in water infrastructure projects has declined from 63 percent of all capital spending in the water sector in 1977 to just 9 percent in 2017. Meanwhile, maintenance costs reached an all-time high in 2017, in part due to the fact that nearly half of maintenance is done reactively, after systems have failed because of deferred maintenance or investment.
With all that disinvestment, it's no surprise that American water systems have contamination problems: A 2018 study analyzing data over a 34-year period showed that between 3 to 10 percent of community water systems in the U.S have health-based violations in any given year, affecting between 9 and 45 million people. "The communities that were really struggling tended to be rural, low-income communities," said Maura Allaire, professor of urban planning at University of California, Irvine, and lead author on the 2018 study.