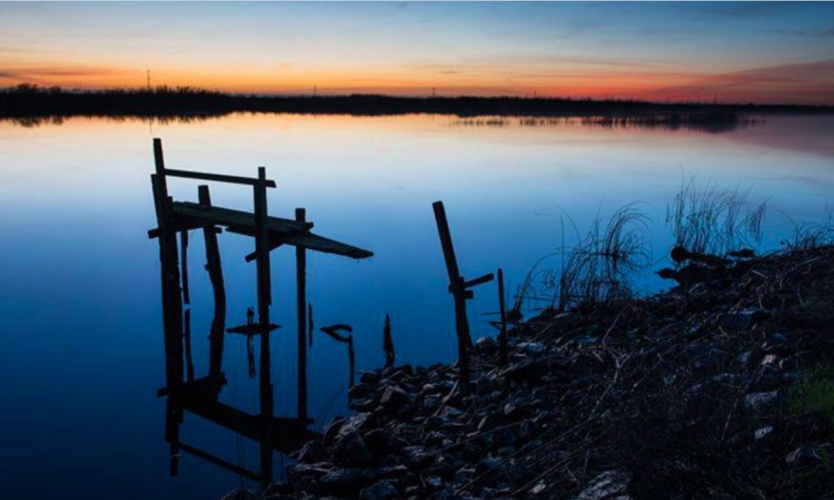 Press file photo According to a new study by the Delta Stewardship Council, global warming could present the largest future threat to the Delta.
Delta Study Examines Climate Change Effect
Feb 17, 2021 at 6:00am
For the better part of the last two centuries, the Sacramento-San Joaquin Delta has been modified in any number of ways to meet the demands of Californians.
But a new wide-ranging study looks at what might be the most serious Delta threat that doesn't come in the form of an excavator – global warming.
"Delta Adapts: Creating a Climate Resistant Future" was released by the Delta Stewardship Council (DSC) with an overarching goal of building climate resilience in the Delta by improving the understanding of the region's vulnerabilities to worldwide climate change. The DSC is seeking public comments on the report. Comments will be accepted until March 16.
"We recognized that we needed to study the climate change effects on the Delta specifically," said Harriet Ross, assistant planning director for the DSC. "There have been a lot of studies that have been done regarding climate change on a particular asset or resource or a particular part of the Delta, but never comprehensively included the entire legal Delta and Suisun Marsh. This is the first climate change study that covers this large study area. We're looking at it more holistically, regionally and comprehensively "
The 199-page vulnerability assessment is the first of two planned phases. Work on the second phase, adaption, is expected to begin shortly and be completed in about a year. Once complete, it will detail strategies and tools that governments and other agencies can use to help communities and ecosystems thrive in the face of climate change, while protecting critical infrastructure and economic assets.
"The Delta environment is pretty important," said Roger Mammon, an Oakley resident and secretary of Restore the Delta. "I think the study is important, and it got a lot of young people involved."
An estimated 27 million Californians depend on the Delta for at least a portion of their drinking water. Water from the Delta is the life blood for much of the state's $3 trillion economy including the critical agriculture sector. Given the importance of the Delta, the findings of the vulnerability assessment are concerning.
Read the Delta Adapts Assessment
Comments can be emailed to the DSC at climatechange@deltacouncil.ca.gov
For more information on the Delta Stewardship Council, visit https://deltacouncil.ca.gov/
Information on Restore the Delta can be found at https://www.restorethedelta.org/