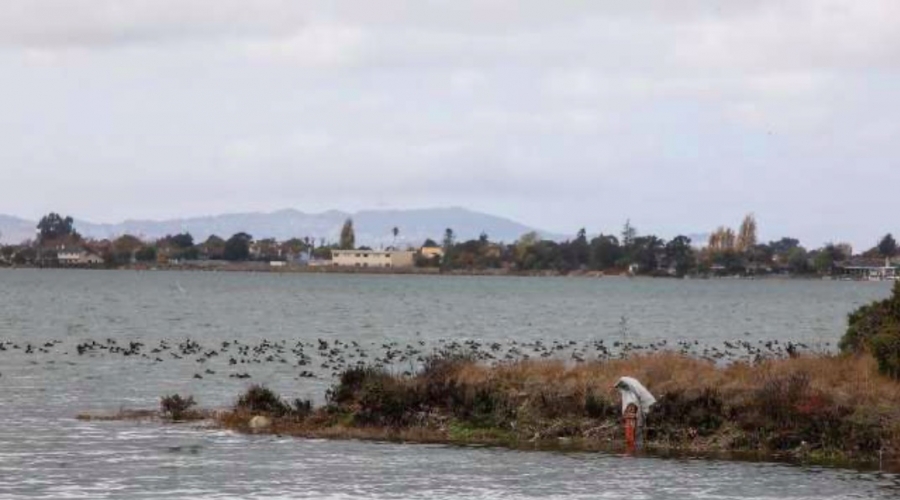 First Rain of Season Unveils a New Pollution Problem: Masks and Gloves - Pandemic PPE
Nov 18, 2020 at 8:05pm
The Bay Area's first rain of the season is washing away worries of wildfire and drought. But it's also bringing a new concern: gobs of face masks flooding San Francisco Bay.
Early season storms typically sweep a slurry of debris from streets and sidewalks into rivers, creeks and bays. This year, the fall flush not only contains the usual gunk, waste experts say, but a whole lot of discarded PPE — or personal protective equipment, the detritus of the pandemic.
This influx of safety scraps into waterways is tough to quantify. However, the California Coastal Commission offered at least some idea of the volume: The agency said there was so much PPE during this year's September volunteer coastal cleanup and inventory that it had to create a new category for masks and gloves. The items ranked between plastic cups and beverage lids on the list of the top 15 types of litter.
Such waste, when it slips into storm drains during wet weather and winds up in nearby waters, can choke marine life, hamper boaters and beachgoers, and taint drinking water supplies. Also, PPE is often made of plastic, so it's long-lasting. When it eventually does break down, it does so only into smaller pieces, which can be ingested or inhaled by both animals and humans.
"There's so much COVID trash," said David Lewis, executive director of the conservation group Save the Bay. "People might think it's just a little trash and it's unsightly, but it's actually having an environmental impact."
Water pollution is already a big problem in many parts of the state, including San Francisco Bay.