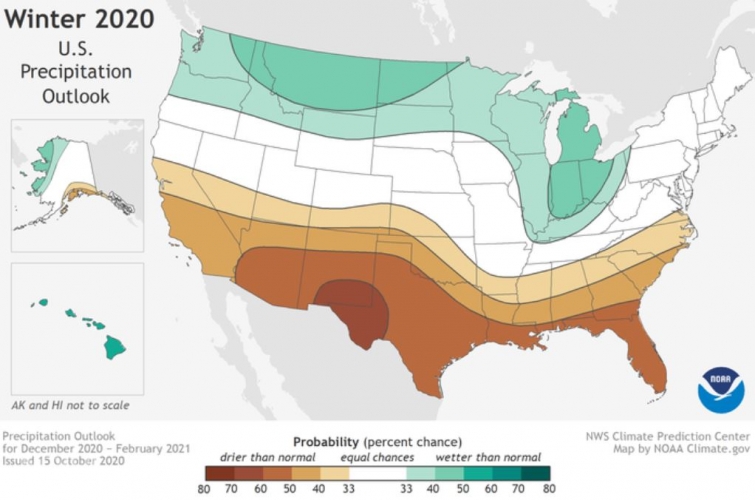 NOAA Climate.gov, using NWS CPC data
We May Have a Colder Winter, But Experts Say the Climate is Still Warming
Nov 16, 2020 at 8:00am
This winter may seem colder than previous warmer winters Californians have experienced in recent history, because a moderate to strong La Niña is forming over the pacific.
But La Niña, an annual weather pattern off of the Pacific Ocean that often dictates California's drier conditions in the winter, doesn't buck global warming trends, according to Michelle Mead, a warning coordination meteorologist with the National Weather Service in Sacramento.
Mead says since California is this long skinny state, La Niña's impact will differ depending on where you live, just like the storm moving across Northern California this week.
"We have a weather system that's coming in tomorrow," she said. "While a majority of the energy is hitting the Pacific, Northwest Washington and Oregon, we are benefiting from the southern fringe of this storm, and we're going to see some widespread rainfall."
La Niña is a weather pattern that occurs in the Pacific Ocean, in which strong winds blow warm water at the surface of the ocean from South America to Indonesia. As the water moves west, cold water moves to the surface near the coast of South America.