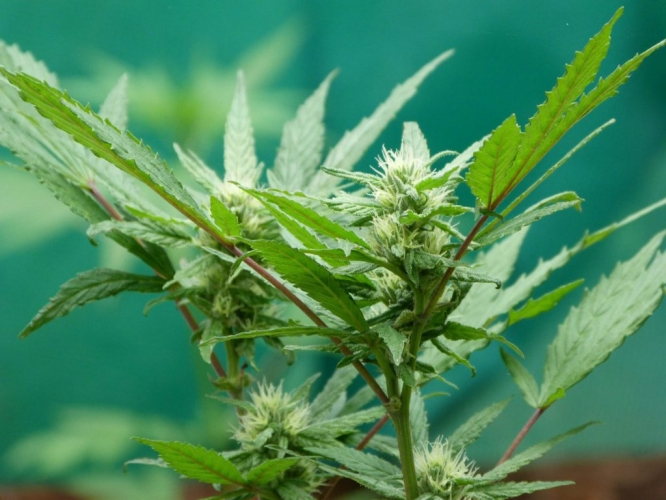 New Issue of CDFW's Scientific Journal Reviews Environmental Impacts of Cannabis Cultivation
Nov 4, 2020 at 8:00am
The fall 2020 issue of California Fish and Wildlife (PDF), CDFW's quarterly scientific journal, features a series of scientific articles on the environmental impacts associated with legal and unpermitted commercial cannabis cultivation. Once primarily hidden deep in the forests of the Emerald Triangle, cannabis cultivation activities are now occurring all over California.
Like other forms of commercial agriculture, land use practices associated with cannabis agriculture can pose a serious risk to many threatened and endangered species. Elijah Portugal and Jason Hwan, CDFW scientists, explore the environmental impacts with an article titled "Applied Science to Inform Management Efforts for Cannabis Cultivation, Humboldt County, California" (PDF). The piece focuses on the preliminary findings of a study examining the impacts of cannabis cultivation on private lands in and near remote, forested watersheds of northwestern California. This area has supported decades of illegal cultivation and today, includes both legal and illegal cannabis grows in the same watershed.
The State Water Resources Control Board's Cannabis Cultivation Program reviews observations from the field in a part of the state that has not been historically reported on with a piece titled "Two Years After Legalization: Implementing the Cannabis Cultivation Policy in Southern Coastal California" (PDF). Some of the initial findings indicate that ninety four percent of the 519 enrollees in the Cannabis General Order are discharging their industrial wastewater to publicly owned treatment plants, while the remaining enrollees haul their industrial wastewater to a permitted wastewater treatment facility. Along with this, the unit has also supported state and county enforcement efforts and inspected numerous illegal cultivation sites and observed activities that could be detrimental to water quality and numerous fish and wildlife species.