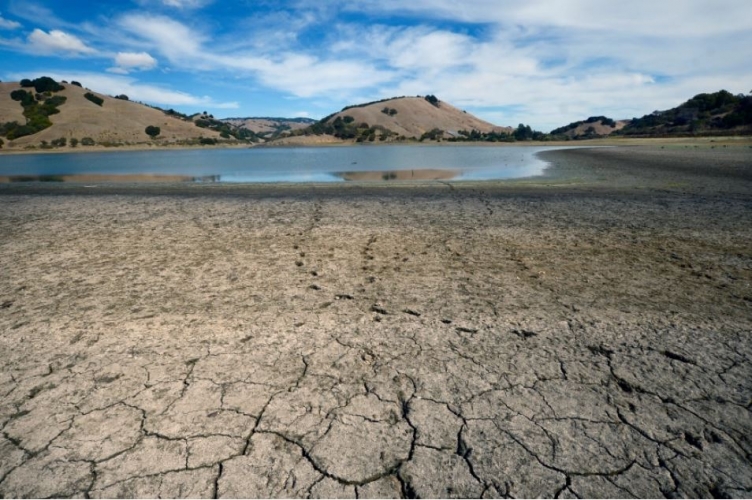 The waterline recedes at Stafford Lake in Novato, Calif., on Friday, Oct. 9, 2020. The lake, which is the main reservoir for the North Marin Water District, was at 31% capacity as of Oct. 1. (Sherry LaVars/Marin Independent Journal)
Bay Area's chances for abundant winter rain appear slim
Oct 10, 2020 at 3:05pm
After an already dry year marked by unrelenting fires, the Bay Area might not be getting the rain relief it needs this winter.
"The three-month outlook for January, February and March has most of California above normal for temperature but below normal for precipitation, and that would also include Marin for below-normal chances for precipitation," said meteorologist Matt Mehle of the National Weather Service.
The agency is forecasting an 85% chance of La Niña conditions to continue this winter, which tend toward wetter weather in the Pacific Northwest and drier conditions farther south. The Bay Area is somewhere in the middle, Mehle said, but the outlook is drier this year.