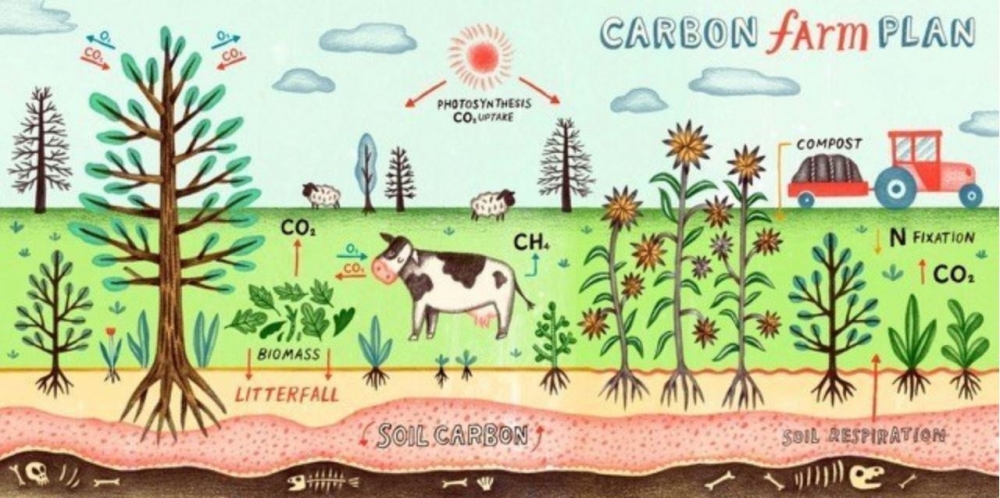 Carbon Farm Planning Services Available Now
Oct 14, 2020 at 8:00am
Carbon Farm Plans identify practices that increase carbon sequestration, reduce greenhouse gas emissions, and quantify climate benefits of implementing a variety of practices at the farm scale.

In many cases, carbon farming practices, like compost and mulch application and hedgerow plantings, provide many additional benefits, like:

· reducing your water demand
· improving the health of your soils
· reducing the risk of erosion
· reducing farming costs.

Want to figure out what farming practices will work on your land to maximize the transfer of excess greenhouse gases from the atmosphere into soil and vegetation for long-term storage? Then a carbon farm plan is for you!

Carbon Farm Plans may be developed for vineyard, range, orchard, and forest properties.
Napa RCD has worked with 15+ vineyard managers to develop 30+ carbon farm plans for vineyards across Napa County. We now have openings to work with more farmers in 2021. Sign up for this free service with Miguel today!
Contact: Miguel Garcia
Sustainable Agriculture Program Manager
(707) 690-3122