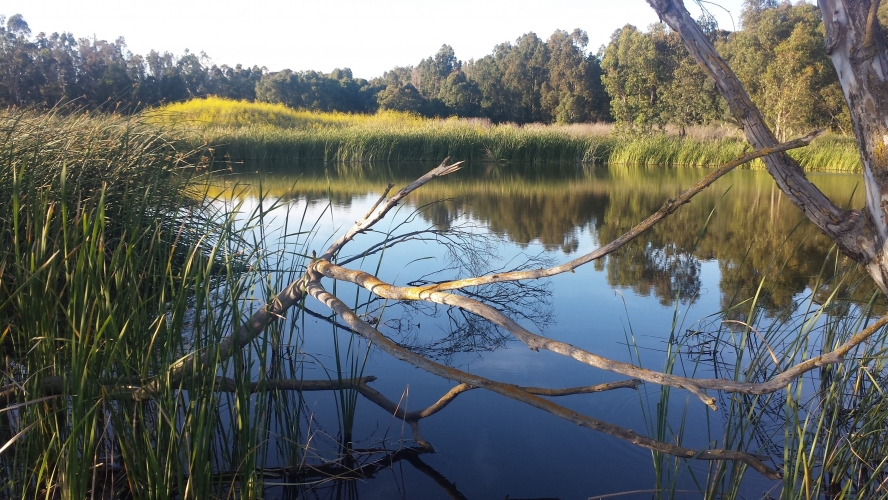 Video: Making the Most of Water for the Environment
Sep 8, 2020 at 2:15pm
Decades of water and land management practices have altered California's rivers and substantially changed their flow patterns, with devastating effects on native fish and wildlife. Current river management practices have failed to reverse this decline. At a virtual event last week, Ted Grantham—the first PPIC CalTrout Ecosystem Fellow and a cooperative extension specialist at UC Berkeley—described a new approach to river management that would restore seasonal components of river flow to sustain physical and biological processes necessary for ecosystem health.
Restoring specific "functional flows" would better support fish migration and spawning, water quality, dry-season base flows, and physical conditions that support aquatic species. "By preserving these functions, we believe this is a more efficient and effective approach to environmental water management," said Grantham, the lead author of a new PPIC report on the topic.
Another component of this approach is improving physical habitat to support the work of these flows. "This includes the river bank, channel, and floodplain that interact with flowing water to create and sustain habitat for aquatic species," he said.
A panel of experts, moderated by PPIC senior fellow and study coauthor Jeff Mount, discussed how to put this approach into practice.
Read the full article and get a link to the video.