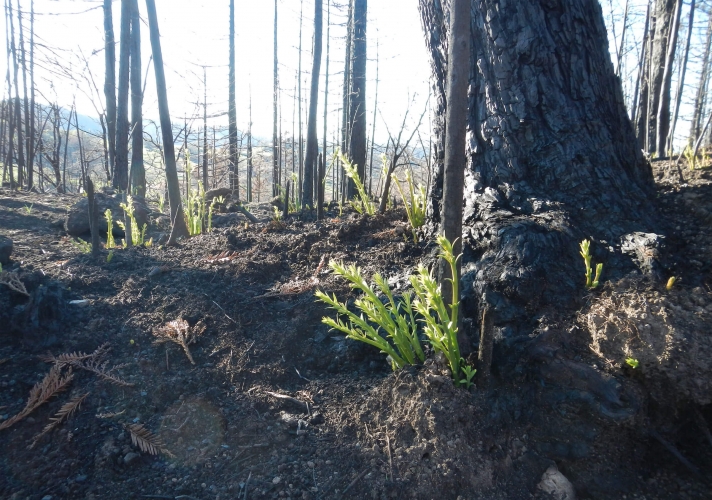 USDA offers programs, services for wildfire recovery
Sep 9, 2020 at 2:00pm
With California farmers and ranchers assessing damage from a spate of early-season wildfires, the U.S. Department of Agriculture has issued reminders about the technical and financial assistance it makes available to help with recovery.
"As agricultural producers move into recovery mode and assess damages, they should contact their local USDA Service Center to report losses and learn more about program options available to assist in their recovery from crop, land, infrastructure and livestock losses and damages," USDA said.
Connie Conway, state director of the USDA Farm Service Agency, encouraged farmers and ranchers to contact a local FSA office via a Service Center as soon as they are safely able to evaluate the impact to their businesses. She said the FSA can advise farmers and ranchers on which documents they will need to provide to expedite assistance, such as farm records, receipts and pictures of damage or losses.
The FSA said it offers a number of disaster-assistance programs to offset eligible losses: the Livestock Indemnity Program; Emergency Assistance for Livestock, Honeybees, and Farm-Raised Fish Program; Emergency Conservation Program; Emergency Forest Restoration Program; Noninsured Crop Disaster Assistance Program; and Tree Assistance Program.
Additionally, USDA said producers located in counties with a primary or contiguous disaster designation may be eligible for low-interest emergency loans to help recover from production and physical losses.
The agency advised farmers and ranchers with federal crop insurance coverage to contact their crop insurance agent for assistance. The USDA Risk Management Agency said farmers and ranchers should report crop damage to their agent within 72 hours of the damage, and follow up in writing within 15 days.
Read the full article to find out about the resources available.