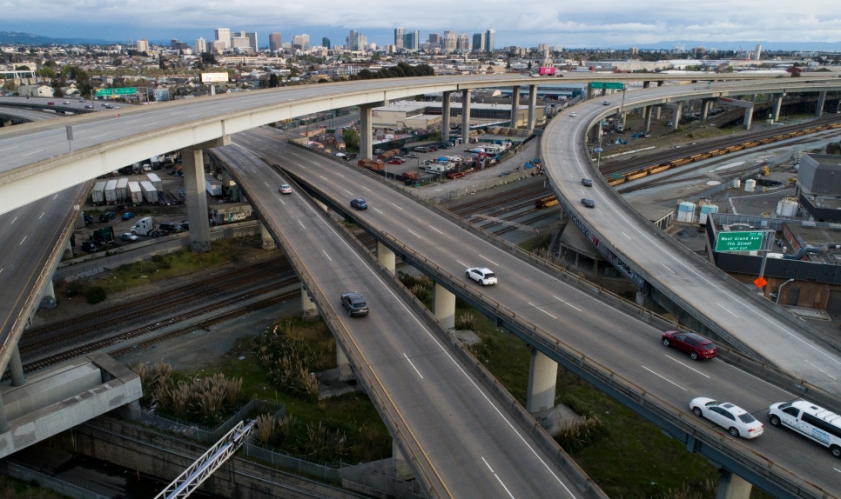 Coronavirus: Bay Area Air Quality is Improving as People Stay Home
Mar 23, 2020 at 8:00am
Millions of people who are staying home from work and school are creating an unintended consequence for the environment: cleaner air.
Shelter-in-place orders are only about a week old, but air pollution experts say they are seeing drops in smog across the Bay Area — a pattern that already has played out in China, Italy and other parts of the world where efforts to slow the spread of coronavirus have significantly reduced motor-vehicle traffic and industrial activity.
"We are seeing clean air quality right now. When we look at our measurements, it is below what we were seeing a few weeks ago, for sure," said Phil Martien, director of assessment, inventory and modeling at the Bay Area Air Quality Management District in San Francisco.
Martien and other air scientists say it's still too early to calculate exactly how much less soot and smog is in the air across Northern California due to the coronavirus pandemic. That's because shelter-in-place rules only took effect a few days ago. Weather changes also can have a big impact on day-to-day air pollution levels. Wet weather washes particles out of the air, hot weather exacerbates smog, and breezy weather can blow pollution to other parts of the state.
Nevertheless, anyone walking, biking or driving outdoors can see the blue skies. And other clues are beginning to surface.
Traffic counts at Bay Area bridges have been roughly 70% lower in recent days than normal, Martien said. Because motor vehicles are responsible for about 30% of the fine particulate matter, or soot, in Bay Area air, that means those tiny particles, which lodge deep in the lungs and can cause heart and lung problems, have probably declined by at least 20%, he said.
Similarly, nitrogen oxides, chemicals that are emitted from burning fuels and contribute to smog, are down roughly 40% using similar estimates, he said. And carbon dioxide, a leading greenhouse gas, is off roughly 20% due to the decline in Bay Area driving, Martien said.
Other factors, such as whether people are burning more wood at home in their fireplaces or how much pollution from large factories is being reduced, are still not yet known. It will take months to investigate. But health benefits are likely.
"This is not how we want to see air quality go down," Martien said. "I suspect this is just a temporary reduction. But definitely, for the elderly and people who have health issues like heart issues or breathing difficulties, clean air is especially beneficial."
Read more of the full original article here.