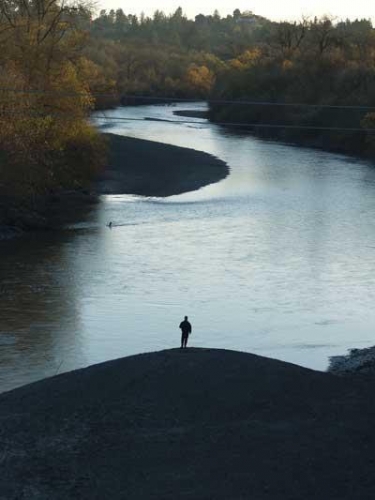 Cal fish and wildlife monitoring effects of Healdsburg wine spill
Jan 26, 2020 at 4:30pm
On Wednesday morning, Jan. 22, around 90,000 gallons of Rodney Strong wine spilled out of a tank, resulting in an estimated 45,000 gallons getting into the Reiman Creek and another 45,000 into a wastewater treatment pond. The wine tank spill was initially estimated at 97,00 gallons since the tank hold aroun 97,000. 20% of the spill was contained immediately after the spill and 50% was contained by Friday morning according to Rodney Strong. Despite the spill, California Department of Fish and Wildlife representatives say that there looks to be no immediate negative environmental impact.
"The state water board is looking into the issue and our department has been monitoring for impacts and none have been noted and we don't anticipate seeing any (impacts)," said Ken Paglia, an information officer for the California Department of Fish and Wildlife on Jan. 24. "There aren't any immediate impacts."
Paglia said this can be due to the fact that the wine was diluted.
"Wine is pretty soluble," he said, and since Reiman Creek was flowing more rapidly than normal due to recent rains, the wine was diluted.
He said wine can often affect the pH level of water, as well as dissolve its oxygen levels, which can harm fish, however, he said they have not seen that in this case.
According to a Jan. 23 statement from Rodney Strong Communications Director Christopher O'Gorman, representatives from both the California Department of Fish and Wildlife and the Russian Riverkeeper indicated that frogs, steelhead trout, strider bugs and local birds were all present and appeared unaffected 24 hours after the spill.
"There is still some red wine residue on the banks (of the creek)," Paglia said.
He said California Department of Fish and Wildlife scientists are currently working on cleaning up the residue.
"The goal is to clean up the residue without doing further damage to the environment," he said.
According to the press release, the California Office of Emergency Services (Cal OES), the California Department of Fish and Wildlife, Healdsburg Fire and Sonoma County Fire Services were immediately notified after the spill occurred around 3 p.m.
"Twenty percent of the wine was contained immediately," Paglia said.
The same press release from Rodney Strong states, "Our best estimate is that at least 50% of the wine was captured by winery pumps, drainpipes into our vineyard ponds and additional pumping out of Reiman Creek by Rodney Strong personnel and a local third-party company. But unfortunately, some wine made it from the creek into the Russian River."
COntinue reading the original full article here.