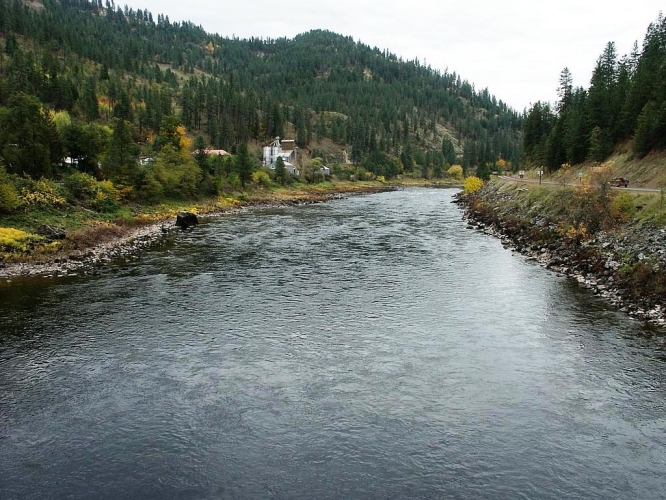 Northwest Salmon In Peril, And Efforts To Save Them Scale Up
Jan 22, 2020 at 4:20pm
This past fall, Idaho officials took the extraordinary step of closing the Clearwater River to salmon and steelhead trout fishing, leaving guides like Jeremy Sabus scrambling to find other work.
"It's six weeks of my favorite time of the year, you get to shake hands with 3-foot trout," Sabus says.
Billed as one of the top destinations for salmon fishing in the United States, the Clearwater cuts through steep gorges in northern Idaho before dumping into the Snake and eventually, Columbia rivers. Every year, salmon and steelhead make an epic 500-mile or longer journey upstream from the ocean to spawn.
But this winter their runs are among the lowest they've been in a century.
It's never been easy for the famed fish. They have to navigate a series of dams that support the region's hydropower grid and irrigation and barges for agriculture. These slow down river flows in places, warm the water and make the trout more vulnerable to predators.
But the situation is now being exacerbated by climate change, which is warming the Pacific Ocean and increasing acidity levels. One federal scientist recently estimated that if nothing more is done to save the salmon and steelhead across the Columbia River basin, some of the species will go extinct within 20 years.
This has added urgency in long-running efforts to save the salmon. It's also reopened a bitter, 30-year legal battle over the fish and the rivers it depends on.
"The problem is that now we're fighting an issue that we don't have much control over, the changing climate," says Lizzy McKeag, a field organizer with the Idaho Wildlife Federation.
Continue reading the full original article here