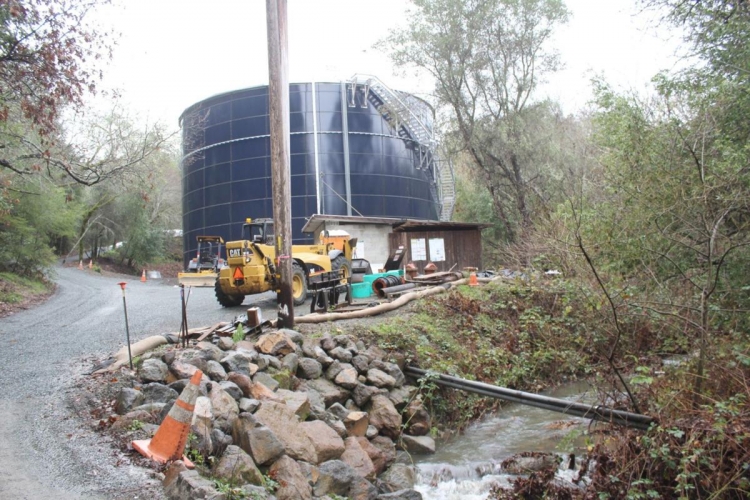 There's pleny of water: City of Calistoga updates its water element in general plan
Jan 23, 2020 at 5:50pm
The demand for water in Calistoga significantly decreased from 2002 to 2019, and from the last time that element was updated in the city's general plan.
Demand for water from 2002-2015 was down 36%, and demand for 2019 was only about half of what it was for 2015, city staff said at a planning commission meeting Jan. 22.
According to the city, the reason for the drop is primarily because of water conservation efforts related to the drought, consumer reaction to rate increases, and the expanded use of recycled wastewater for irrigation.
There is also a sufficient water supply to accommodate current and potential demand through 2035, including the two new resorts under construction, said Lynn Goldberg, director of the planning department. That's thanks to the construction of the 1.5-million-gallon Mt. Washington water storage tank, the 1-million gallon Feige tank, two water delivery pump stations that have been replaced, and the development of a backflow prevention program that has reduced the intrusion of contaminated water into the potable water supply.
The last time the water element in the general plan was updated was in 2003. "It's the most complicated element in the plan," Goldberg said.
Though not required by the state, staff also recommended incorporating the geothermal element into the plan, as it previously was a separate issue.
Read more of the full original article here.