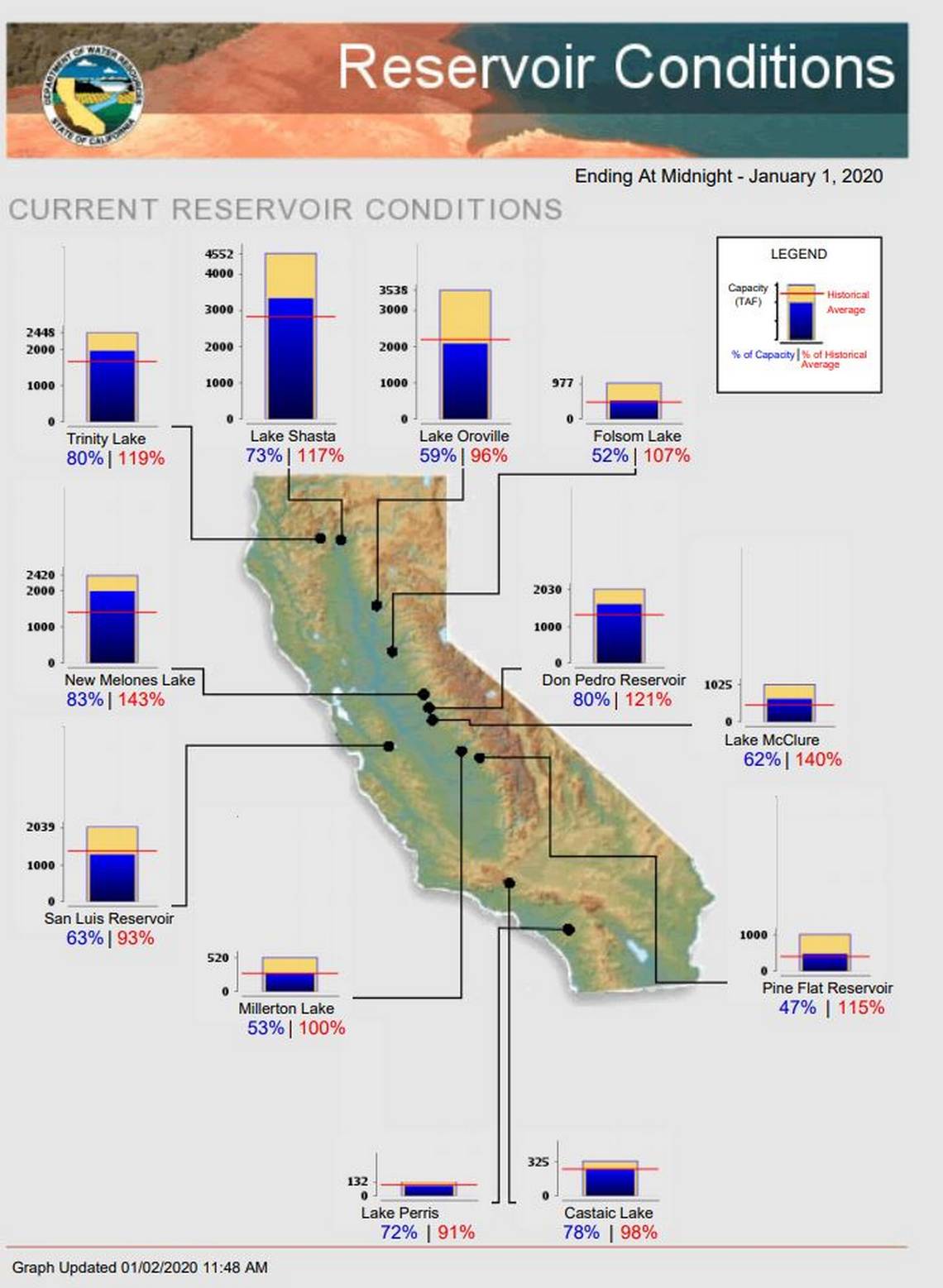 Enough rain? Sufficient snow? Here's how wet California, and Sacramento, got in 2019
Jan 2, 2020 at 4:25pm
It's a new year, and a time to take stock in California's most precious commodity: water.
While October marks the start of the new water year, state hydrology leaders opened the new year with the first measure of snowpack in the Sierra Nevada, east of Sacramento. Coupled with the rainfall totals for the calendar year, thanks to a series of storms in late November, Thursday's measurement brought a hopeful start for the state's biggest source of water.
Numbers from the National Weather Service and California Department of Water Resources tell the story of 2019 for the Sacramento region, Northern California and the Sierra Nevada mountains: a very wet start, followed by a long dry spell from late spring into mid-November, and finally a few winter storms to end the year strong.
Those storms brought an end to California's 2019 wildfire season, which had roared to life in the autumn months with Sonoma County's Kincade Fire and other significant blazes in Northern and Southern California after a relatively quiet summer.
Read more of the full original article here.