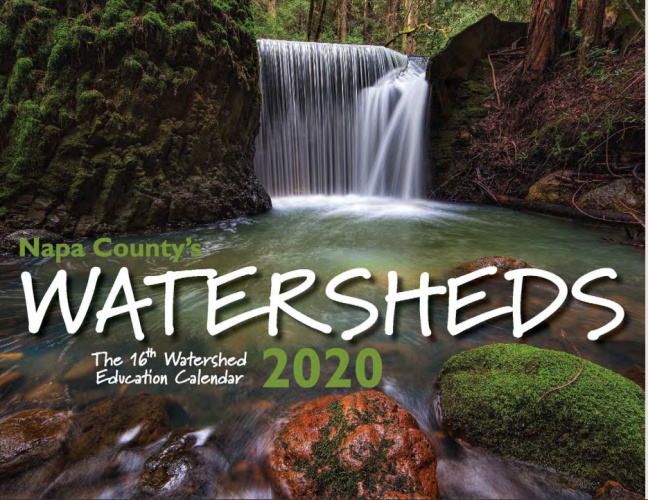 The 2020 Watershed Calendar is Here!
Dec 6, 2019 at 3:00pm
The 2020 Napa County Watershed Education Calendar has arrived, and we're so excited to share it with you! Each month features an educational spotlight or a tip on how YOU can care for our watersheds with your daily actions!
Calendars are free, compliments of Napa County Watershed Information & Conservation Council and Napa RCD. You may pick up calendars at the Napa RCD office during business hours (1303 Jefferson St, Suite 500B) and they will be available at various local agencies and business in the next couple of weeks.