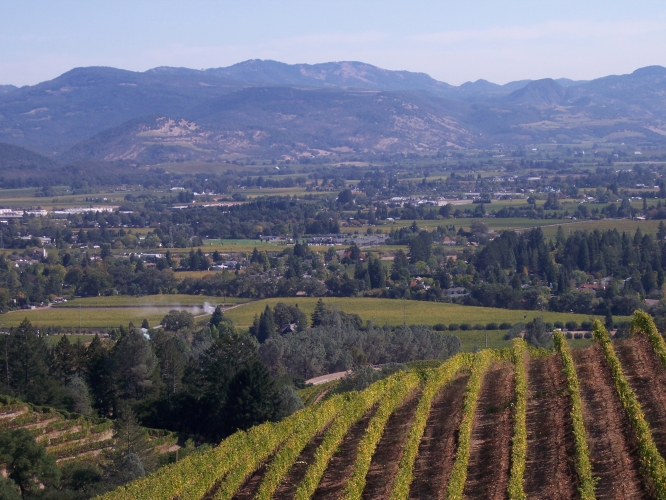 In Napa Valley, Winemakers Fight Climate Change on All Fronts
Oct 31, 2019 at 8:00am
Every wine region has had to deal with some manifestation of climate change, but few have had to deal with as many devastating consequences as Napa Valley.
On Labor Day 2017, as the weekslong harvest was getting underway, the temperature reached 110 degrees here in the heart of cabernet sauvignon country. But extreme summer heat has not been the only issue.
An abnormally warm January and February in 2015 set the growing season in motion early. But a cold snap in May caused many growers to lose 40 to 50 percent of their crop.
Wildfires, sparked by high winds and extremely dry conditions, are threatening Northern California wine country. In October 2017, fires in Napa and Sonoma destroyed precious housing, blackening fields and threatening the quality of grapes that had not yet been harvested. The 2017 fires followed five years of extreme drought in California.
This year, in an effort to prevent its equipment from igniting fires, Pacific Gas and Electric has intentionally shut down electrical power, blacking out wide sections of wine country, sometimes for days at a time. Many wineries can't afford to be without power at the height of fall wine production, and were forced to invest in diesel generators and other portable equipment.
These problems were not solely caused by climate change. But the slow, steady effects of climate change have intensified their destructive power. If any region has had an incentive to act collectively to try to limit its effects, it would be Napa Valley.
Wine producers are notorious individualists, however, especially in a place like Napa Valley, with many successful alpha personalities who have made wine their second careers. In Napa, sometimes it seems as if more time has been spent talking about perceived threats to the business, like tariffs in China or competition from the cannabis industry, than about climate change.
Read the full article.