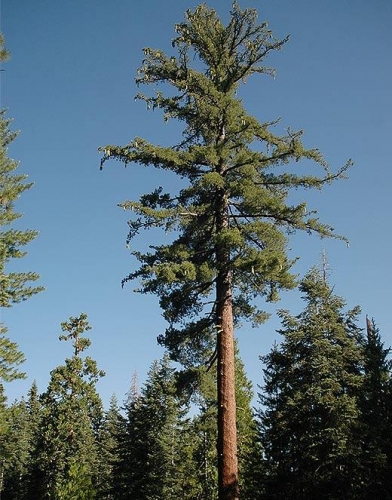 These Trees Survived California's Drought and That's Giving Scientists Hope for Climate Change
Sep 23, 2019 at 12:00pm
When California's historic five-year drought finally relented a few years ago, the tally of dead trees in the Sierra Nevada was higher than almost anyone expected: 129 million. Most are still standing, the dry patches dotting the mountainsides.
But some trees did survive the test of heat and drought. Now, scientists are racing to collect them and other species around the globe in the hope that these "climate survivors" may have a natural advantage, allowing them to cope with a warming world a bit better than others in their species.
On the north shore of Lake Tahoe, Patricia Maloney, a UC Davis forest and conservation biologist, hunts for these survivors. Most people focus on the dead trees, their brown pine needles standing out against the glittering blue of the lake. But Maloney tends not to notice them.