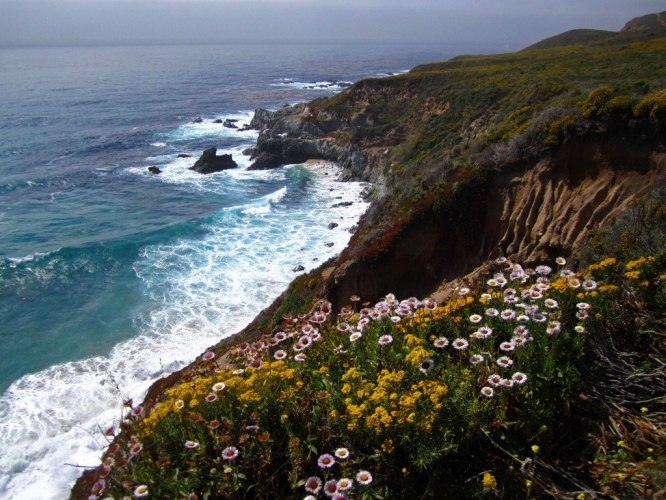 The California coast is disappearing under the rising sea: Our choices are grim
Aug 6, 2019 at 12:00pm
The California coast grew and prospered during a remarkable moment in history when the sea was at its tamest.
But the mighty Pacific, unbeknownst to all, was nearing its final years of a calm but unusual cycle that had lulled dreaming settlers into a false sense of endless summer.
Elsewhere, Miami has been drowning, Louisiana shrinking, North Carolina's beaches disappearing like a time lapse with no ending. While other regions grappled with destructive waves and rising seas, the West Coast for decades was spared by a rare confluence of favorable winds and cooler water. This "sea level rise suppression," as scientists call it, went largely undetected. Blinded from the consequences of a warming planet, Californians kept building right to the water's edge.
But lines in the sand are meant to shift. In the last 100 years, the sea rose fewer than 9 inches in California. By the end of this century, the surge could be greater than 9 feet.
Wildfire and drought dominate the climate change debates in the state. Yet this less-talked-about reality has California cornered. The coastline is eroding with every tide and storm, but everything built before we knew better—Pacific Coast Highway, multimillion-dollar homes in Malibu, the rail line to San Diego—is fixed in place with nowhere to go.
But the world is getting hotter, the great ice sheets still melting, the rising ocean a slow-moving disaster that has already swept past California's front door. Seaside cliffs are crumbling in Pacifica, bringing down entire buildings. Balboa Island, barely above sea level, is spending $1.8 million to raise the wall that separates it from the ocean.
Winter storms pummeled a Capistrano Beach boardwalk, turning the idyllic shoreline into a construction zone as bulldozers rushed to stack boulders into a barricade. From San Diego to Humboldt counties, homeowners scramble to fend off increasing erosion and storm surges, pleading with officials for bigger seawalls that can hold back the even bigger ocean.