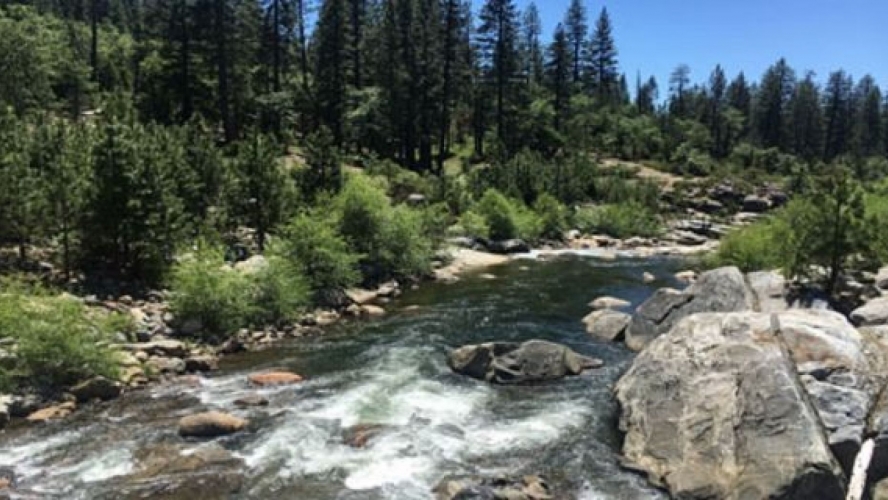 Wildlife Conservation Board looking to fund stream enhancement projects
Aug 7, 2019 at 3:00pm
2019 Proposal Solicitation Notice is Open!
The Stream Flow Enhancement Program is now accepting applications through the 2019 Proposal Solicitation Notice.
California voters approved the Water Quality, Supply, and Infrastructure Improvement Act of 2014 (Proposition 1) to provide funding to implement the three objectives of the California Water Action Plan, which are: more reliable water supplies, the restoration of important species and habitat, and a more resilient and sustainably managed water resources system that can better withstand inevitable and unforeseen pressures in the coming decades.
Proposition 1 authorized the Legislature to appropriate $200 million to the Wildlife Conservation Board (WCB) to fund projects that result in enhanced stream flows (i.e., a change in the amount, timing, and/or quality of water flowing down a stream, or a portion of a stream, to benefit fish and wildlife). WCB distributes these funds on a competitive basis through the Stream Flow Enhancement Program (Program).
The Program funds projects that enhance stream flows and are consistent with the objectives and actions outlined in the California Water Action Plan, with the primary focus on enhancing flow in streams that support anadromous fish; support special-status, threatened, endangered, or at-risk species; or provide resilience to climate change. The goals of the Program are to:
Support projects that lead to meaningful increases in the availability and quality of water in streams, particularly by protecting and restoring functional ecological flows for streams identified as a priority for fish and wildlife.
Support projects that work to remove key barriers to securing enhanced flows for nature (e.g., by making it easier to change the timing of flows as needed, or streamlining processes for long-term transfers of water for stream flow).
Support projects that allocate resources for infrastructure (e.g., gauges) for evaluating stream flow conditions and stream responses to enhancement efforts.
The process, procedures, and criteria through which WCB administers the Program are described in the Program Guidelines and Proposal Solicitation Notices.