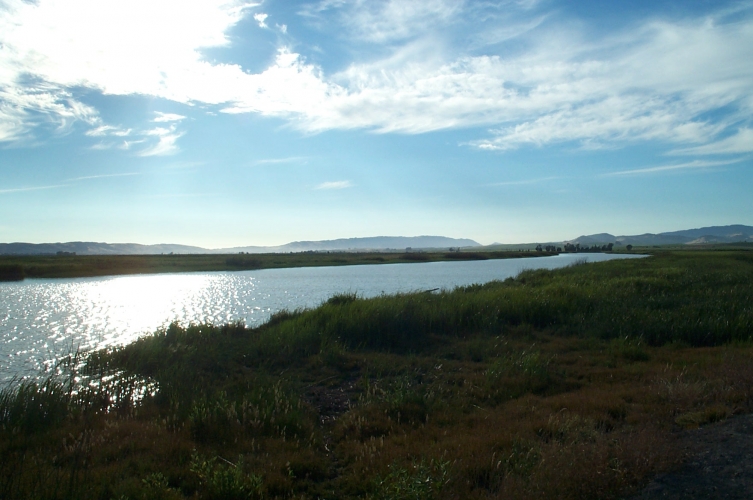 Napa's water quality scores high, amid struggles in other California regions
Aug 2, 2019 at 11:00am
Where Napa's water quality is concerned, no news may be good news.
A three-year analysis of the city's water sources showed reservoirs meeting all federal and state limits on a variety of contaminants, a recently released report states.
Monitoring at Napa's water sources from 2016 to 2018 – covering Lake Hennessey, Milliken Reservoir and Sierra Nevada-sourced supplies from the State Water Project – showed the city complying with limits set by the U.S. Environmental Protection Agency and its state peer, known as CalEPA, according to the report, which was shared with the City Council last month.
Napa also met tougher, but non-binding, state standards known as public health goals in all but three of 93 categories, the report stated. Unlike the federal and state regulatory limits, public health goals, which are set by the Office of Environmental Health Hazard Assessment, are the levels of various substances below which no harm is expected even over a lifetime of exposure, and do not take into account technological limitations on detecting or removing contaminants.
In Napa, levels of three substances out of 93 measured exceeded the public health goal but not the EPA or CalEPA caps, according to the study.
Coliform bacteria were found in 4.4 percent of water samples, within the federal 5 percent limit, but the California public health goal calls for no bacteria. While widely distributed in nature and usually harmless in themselves, coliform bacteria are monitored as a surrogate for the levels of other, disease-causing microbes, according to Joy Eldredge, manager of the city Water Division.
"They exist as indicator, and if there's a (potential) problem we do follow-up and take additional samples and ensure it's not a problem," she said Wednesday. "But the state sets the PHG at zero, and it's not something that's practical or realistic to obtain."
Similarly, bromate levels in Napa water samples averaged 3 parts per billion, staying below the maximum allowable quantity of 10 parts per billion. However, California's public health goal is set at just 0.1 parts per billion.
Bromate is the by-product of a reaction between naturally occurring bromide and ozone, which is added to drinking water to remove odors and off-tastes, according to Eldredge. Excessive bromate levels have been linked to increased cancer risk.