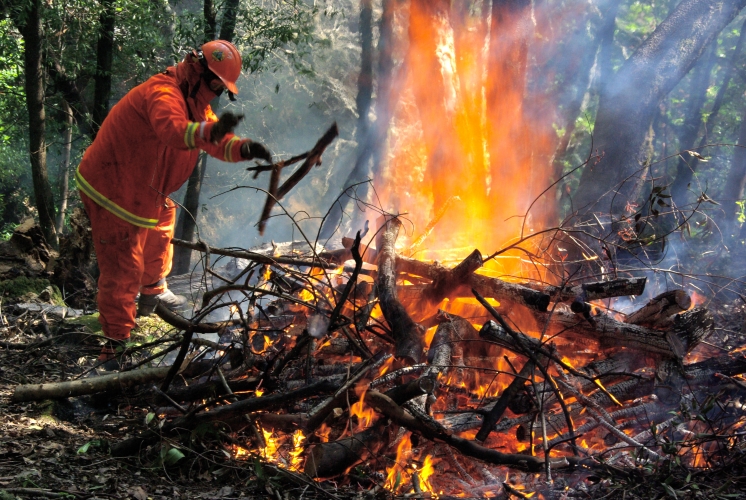 Thinning forests, prescribed fire before drought can reduce tree loss in Sierra Nevada
Jul 10, 2019 at 5:00pm
Thinning forests and conducting prescribed burns may help preserve trees in future droughts and bark beetle epidemics expected under climate change, suggests a study from the University of California, Davis.
The study, published in the journal Ecological Applications, found that thinning and prescribed fire treatments reduced the number of trees that died during the bark beetle epidemic and drought that killed more than 129 million trees across the Sierra Nevada between 2012-16.
"By thinning forests, we can reduce water stress and make forests more resilient to drought and climate change," said the study's lead author, Christina Restaino, a postdoctoral scholar at UC Davis in the Department of Environmental Science and Policy when the study was conducted.

The study also indicated that current rates of treatment are not sufficient to reduce the impacts of hotter droughts and large-scale bark beetle outbreaks. Expanding the use of managed fire under moderate fire-weather conditions, along with strategic thinning and prescribed burn treatments, may increase resilience across the forest, the researchers said.
"There are currently too many straws in the cup," said Restiano. "Denser forests use more water. We're learning that fuel treatments used to reduce fire risk have multiple benefits. Forests that are more open and less dense are stronger in the face of insect outbreaks, too."
Read the full article.