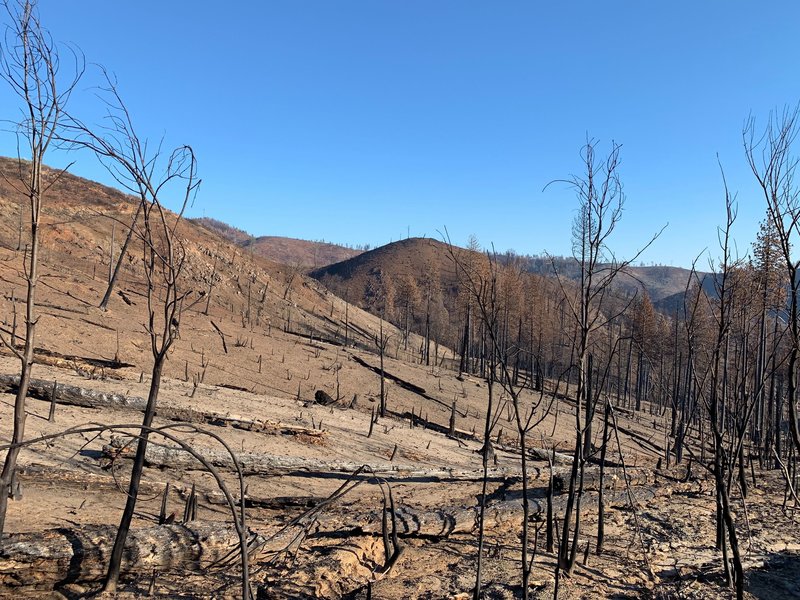 Manage forests to burn again, scientist says
Jun 10, 2019 at 11:00am
Along with leaving dead trees and branches and other burned debris in their wake, hot fires seed a more fire-adapted underbrush that can come back ferociously, explains Ryan Tompkins, a University of California Cooperative Extension forestry advisor.
"In the last 10 years, we've seen systems change before our eyes," Tompkins told about 100 researchers, government officials and growers at a June 4 symposium on the Camp Fire's environmental fallout. The event was held at the California State University-Chico farm.
For private landowners, the long game could include planting timber stands in cluster configurations rather than a simple grid and paying closer attention to vegetation, Tompkins and other scientists say.
Throughout history, forests "adapted with fire -- frequent, low-intensity fire," Tompkins told the Chico gathering. However, after a century of fire suppression and land management, researchers notice that landscapes are re-burning sooner than imagined, he says.
Click here to view the full article.