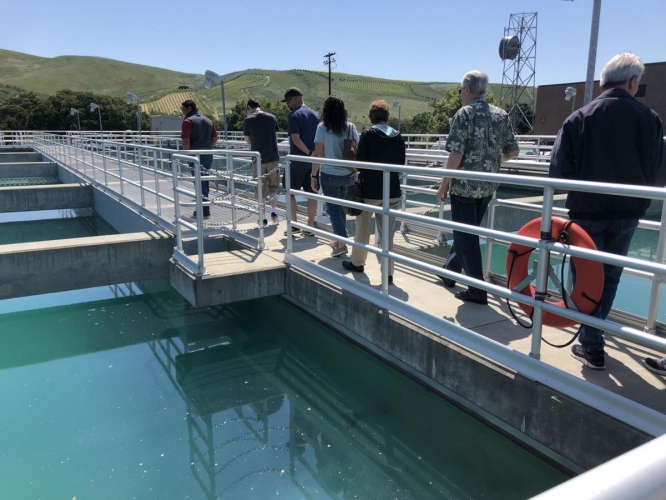 Napa whets its appetite for curiosity at Tap Water Day
May 13, 2019 at 2:00pm
Visitors were taken on an informational tour throughout the plant, which overlooks rolling hills and vineyards. They were also offered refreshments, including an ice cold glass of Napa's tap water.
Napa's water comes from three sources, Brun said. Half of it comes from the California State Water Project via the North Bay Aqueduct, and other half comes from the Lake Hennessey Reservoir, built in 1948, and the Milliken Reservoir, built in 1922.
The treatment plant is staffed 24/7 and staff are constantly on call in the event of a leak or break, he said. Napa County's water infrastructure sees about 70 to 100 breaks in a typical year, according to a slideshow at the open house.
The water treatment plant does its own in-house testing, said Lab Technician Candice McKenzie, who greeted visitors while wearing a white lab coat.
About 20,000 to 30,000 samples are tested a total of 40,000 times each year, she said. The sample conducts bihourly checks of its water and tests 200 to 300 samples each day.
Click here to read the full article.