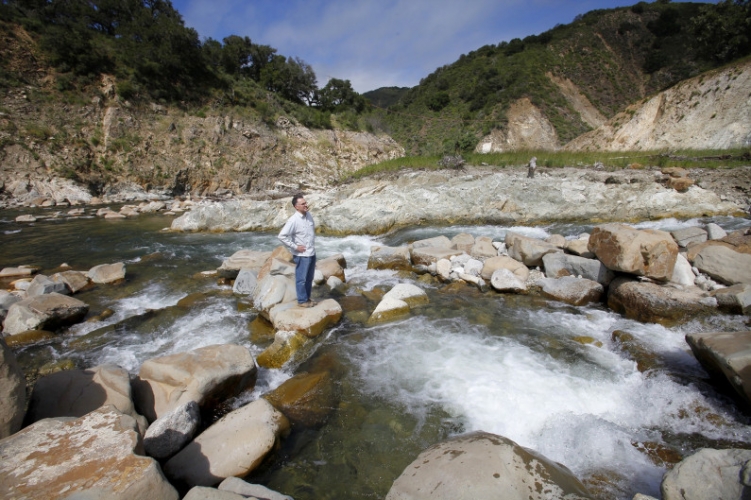 Four years after California's largest dam removal project, how are the fish doing?
May 8, 2019 at 11:00am
Four years ago, construction crews with huge jackhammers tore apart a 10-story concrete dam in the wooded canyons of the Carmel River, between the Big Sur hills and the beach front town of Carmel.
The destruction of the San Clemente Dam, which had blocked the river since 1921, remains the largest dam removal project in California history. It's still early, but one of the main goals of the project seems to be on track: The river is becoming wilder, and struggling fish populations are rebounding.
Click here to read the full article.