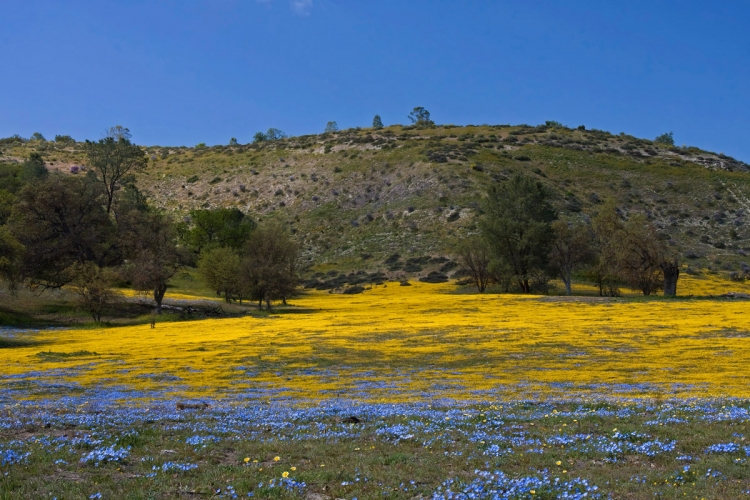 Restoring Mountain Meadows to Benefit Water Supply
Apr 3, 2019 at 12:00pm
This winter's storms piled so much snow on the Sierra Nevada that people standing on Mount Diablo could see the range as a serrated band of bright white on the horizon. That's good news for the millions of Bay Area people who get their drinking water from snowmelt.
The recent drought is a reminder, however, that we can't always count on this wealth of water from the mountains. Furthermore, climate change is projected to diminish the snowpack, giving us less water even during wet years; and warmer temperatures will likely make the snow melt earlier, giving us a flood of water in the spring instead of a relatively steady supply that lasts through the summer and fall.
Meadows are like sponges, soaking up snowmelt in the spring and releasing it through the dry season. "There's no new water but it changes the timing," said Luke Hunt, an ecologist who is director of headwaters conservation for American Rivers, a national non-profit dedicated to protecting and restoring rivers. And although forest covers more of the watershed, meadows are where the connection between the mountains and the water supply is most obvious. "You can see water bubbling up between your toes," Hunt said.
Two Bay Area water agencies — the San Francisco Public Utilities Commission (SFPUC) and the East Bay Municipal Utility District (EBMUD) — get most of their water from the Sierra Nevada. However, EBMUD gets water from the Mokelumne watershed while SFPUC gets water from the Tuolumne watershed, and the latter is less at risk of losing snowpack due to climate change.
The importance of natural water storage is highlighted in the 2016 California Water Plan, which guides efforts by the state's Department of Water Resources (DWR) to manage water sustainably. "Meadows act as natural reservoirs, storing and releasing snowmelt and rainfall runoff," states the plan.
Click here to view the full article.