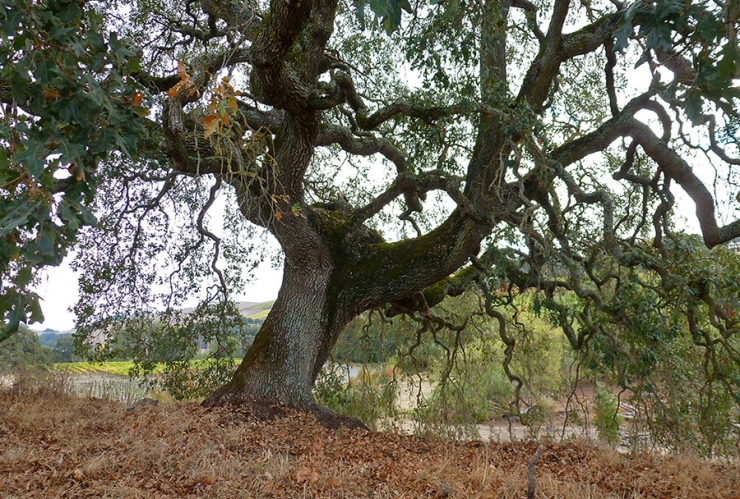 After marathon debate, Napa County supervisors pass watershed, tree protections
Mar 27, 2019 at 3:00pm
After 10 hours and more than five dozen public speakers, supervisors seeking that middle course accepted increased requirements for preserving trees and replacing cut-down ones for vineyards and other development in watershed areas, but decided against a complete ban on projects on ground with slopes greater than 30 percent.
The ordinance passed unanimously by the board after 7 p.m. raises the required woodland replacement ratio in watershed zones from 2 to 1 to 3 to 1, although applicants can win the lower ratio by offering a public benefit such as conservation easements around a nature trail. The minimum vegetation canopy area that must be preserved also was raised from 60 to 70 percent in such areas.
Left untouched was a county policy of allowing development of sites sloped between 30 and 50 percent with a county permit, as the board chose not to remove the permitting process for such properties.
With multi-year drought and wildfires striking at the region in recent years – and – vineyard development creeping out of the nearly fully planted valley floor into uplands closer to local reservoirs – supporters of stronger protections argued that leaders no longer can wait to safeguard reservoirs from runoff and pollutants.
In the days before the marathon meeting, the Center for Biological Diversity sent out a press release deriding the watershed and tree protection ordinance as "watered-down" and "a fig leaf" and called for a more robust law. Meanwhile, a mailer sent by county resident George Bachich, a member of the Napa Valley Land Steward Alliance, to rural property owners called the ordinance a threat to property rights.
Also possible is the return of the debate to the ballot box, where Napa County voters narrowly defeated the Measure C woodland protection initiative in June 2018. An ordinance that significantly tightens development rules may face a referendum to undo the restrictions, while an ordinance deemed too lenient could lead environmental advocates to fortify it by a new ballot initiative.
Click here to view the full article.