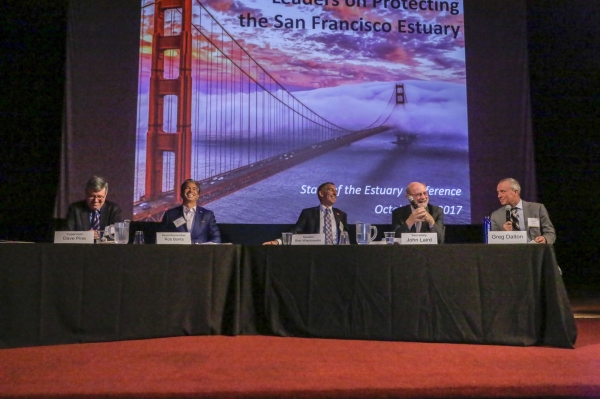 Event: State of the San Francisco Estuary Conference
Dates: Mon, Oct 21st 2019 to Tue, Oct 22nd 2019
Location: Scottish Rite Center 1547 Lakeside Drive Oakland, CA
Description:
Every two years, the Estuary Partnership brings a focus to the management and ecological health of the San Francisco Bay-Delta Estuary. The State of the San Francisco Estuary Conference showcases the latest information about the region's work to sustain and improve the estuary's habitats, living resources, water quality, climate resilience, and environmental stewardship.
This October we will return to the Scottish Rite Center in Oakland, where we hosted the 2007 and 2017 State of the Estuary Conferences. The Scottish Rite Center, built in 1927, is a stunning building on the shore of beautiful Lake Merritt. Over 800 people from all over the Bay, Delta, and beyond have attended each conference.
New for this year, we are pleased to announce the Exploratorium will create an interactive arts showcase for the conference entitled: Field Station: Art & Artifacts from the Fisher Bay Observatory Gallery. Find details here.
See https://www.sfestuary.org/state-of-the-estuary-conference/ for conference details.