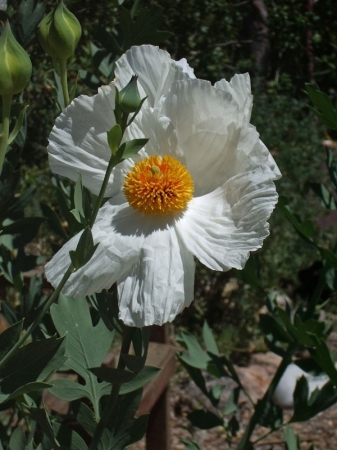 Event: California Native Plant Society Sale
Dates: Sat, Oct 5th 2019 to Sun, Oct 6th 2019
Location: Skyline Park- 2201 Imola Ave, Napa, CA
Description:
We need to continue to plant drought tolerant native plants that will save water over the years to come and restore habitat lost in the fires for our native bees, butterflies, and other beneficial insects and small mammals.
Over 1,000 hard-to-find native plants, more than 125 species, for shade or sun will be available for sale at Napa's Skyline Park and ready for planting in your garden, be it large or small, and even in pots on your deck. Experts will be on hand to answer your questions and to help with plant selection. The rich diversity of California's native ground covers, grasses, shrubs, and vines will satisfy every gardener's needs.
The adjacent Martha Walker California Native Habitat Garden, maintained by the Napa Chapter, will be open for you to see the native plants in a landscape setting. All proceeds from the sale benefit the maintenance, improvement, and educational programs of the Garden and the Napa Chapter.
For more information, visit the website www.napavalleycnps.org. Admission to Park is free during the sale and show.