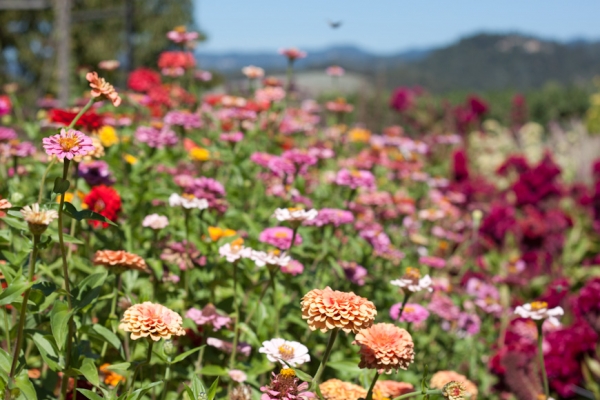 Event: California Native Plant Society Sale and Wildflower Show
Dates: Sat, Apr 13th 2019 to Sun, Apr 14th 2019
Location: Skyline Park, 2201 Imola Ave, Napa
Description:
Napa Valley Chapter of the California Native Plant Society is a non-profit organization dedicated to sharing information on native plants. The chapter is fortunate to have the Martha Walker Native Habitat Garden in Skyline Park as an educational and public recreational asset. Their mission is to promote the natural beauty of California's native plants through education, science, advocacy, horticulture, and land stewardship, with a focus on the critical roles of native plants in the ecology of native fauna, as well as the health and recreation of society.
Over 1,000 hard-to-find native plants, more than 125 species, for shade or sun will be available for sale, and experts will be on hand to answer your questions and to help with plant selection.
The Wildflower Show will display over 200 freshly gathered Napa County wildflower specimens. The winter and spring rains may provide an interesting array of wildflowers.
For more information, go to www.napavalleycnps.org.
Admission to Skyline Park is free during the sale and show.